This is relevant to everyone who has entered our annual Highcliff 4-Tops Challenge to be held on Saturday 31st August 2019. Thank you for entering – the combined contributions will make a significant contribution to the Team's annual running costs.
Please find below an 'advice note' that provides information about the arrangements for the day. Also attached copies of the two route maps (and the gpx files in the event that you have a suitable device).
Please take a few minutes to read the attached notes, so that you arrive fully prepared for the day. Can we stress the need to familiarise yourself with your chosen route and bring a printed map – better still an OS map and compass (as we would normally advise for any outdoor activity).
Also, although we will be providing water stops en route (one for the 6-miles, two for the 12-miles) we will not be providing paper or plastic cups in order to minimise waste – so please bring a refillable water bottle or similar with you. We hope to have some Team branded water bottles for sale at registration – £3 each if you wish to purchase one.
Any queries please contact: gclarke@clevelandmrt.org.uk
Resources/Downloads
4 Tops 12 Mile Route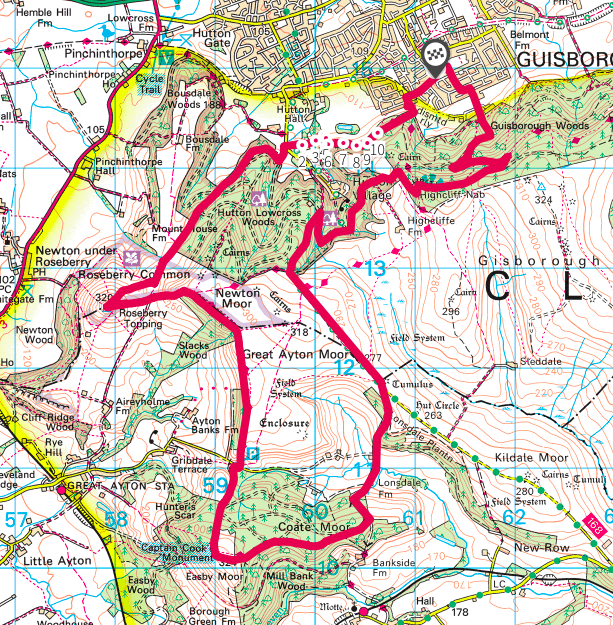 4 Tops 6 Mile Route