Cleveland Mountain Rescue
---
Thank you!
From all the team at Cleveland Mountain Rescue have a Merry Christmas and a Happy and safe New Year!
To everyone who has supported the team throughout 2017 - Thank You!
You have made a real difference and your contribution has gone towards the team being able to professionally deploy and search for and/or rescue over 60 people in 2017. We could not have done it without your support!
Wish List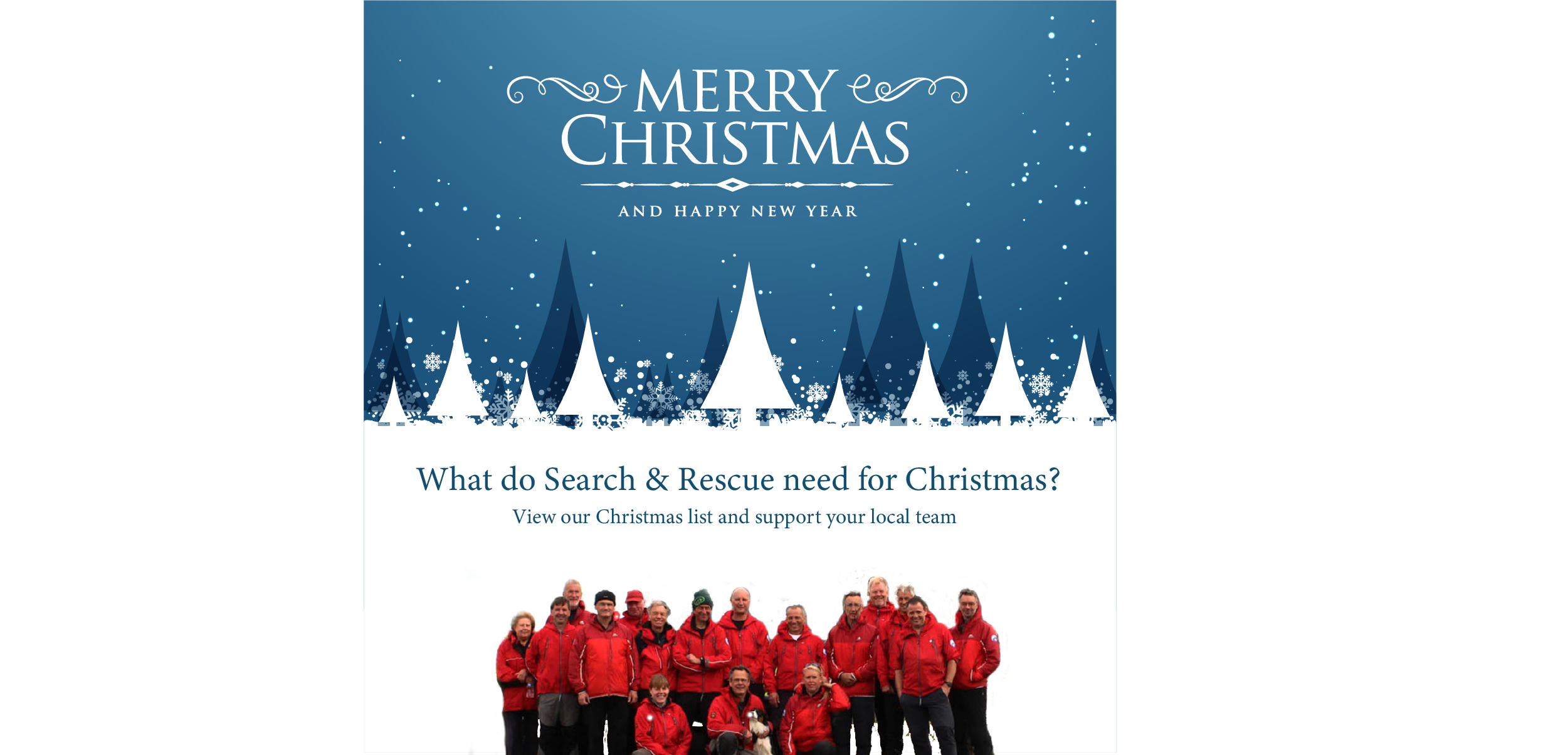 For 2018 we have setup a new way to donate using Amazon Wish List. Follow the links below to learn more. Of course the usual methods of Just Giving and our annual fund raising events will be key fixtures in our calandar for 2018 and we look forward to seeing you all.
About our wish listView our Chistmas wish list on Amazon...
Cleveland Mountain Rescue Teamprovides a search and rescue service on the northern half of the North York Moors in the North East of England. Their operational area covers about 1000 square kilometers with their 50 voluntary members being on call 24 hours a day 365 days a year.
The Team, like all UK mountain rescue teams is a charity and must raise around £25,000 a year in order to operate.