The High Sheriff of North Yorkshire, Venetia Wrigley DL, visited Cleveland Mountain Rescue Team on Tuesday 10th August 2021. Accompanied by her husband Nicholas and our President, Peter Scrope DL, she was introduced to Team members at our Great Ayton Base.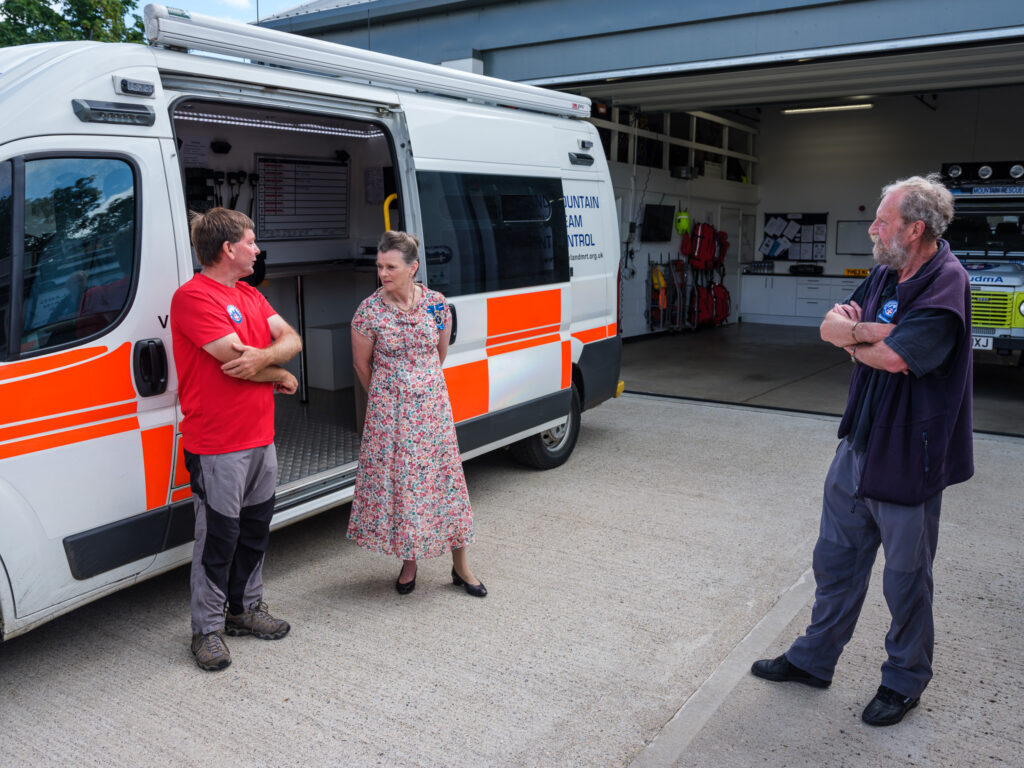 Our Chairperson Gari Finch and Team Leader Peter Smith together with members Mike and Carolyn Gallagher demonstrated the Base facilities, vehicles and equipment whilst discussing the Team's Search & Rescue role and our Support members' work. They also explained the challenges posed by the ever-present need to raise funds to undertake our role. Needless to say, the impact of COVID was never far from the conversation in terms of the difficulties caused by limiting our fundraising opportunities and the operational implications, such as enhanced safety procedures and the wearing of PPE.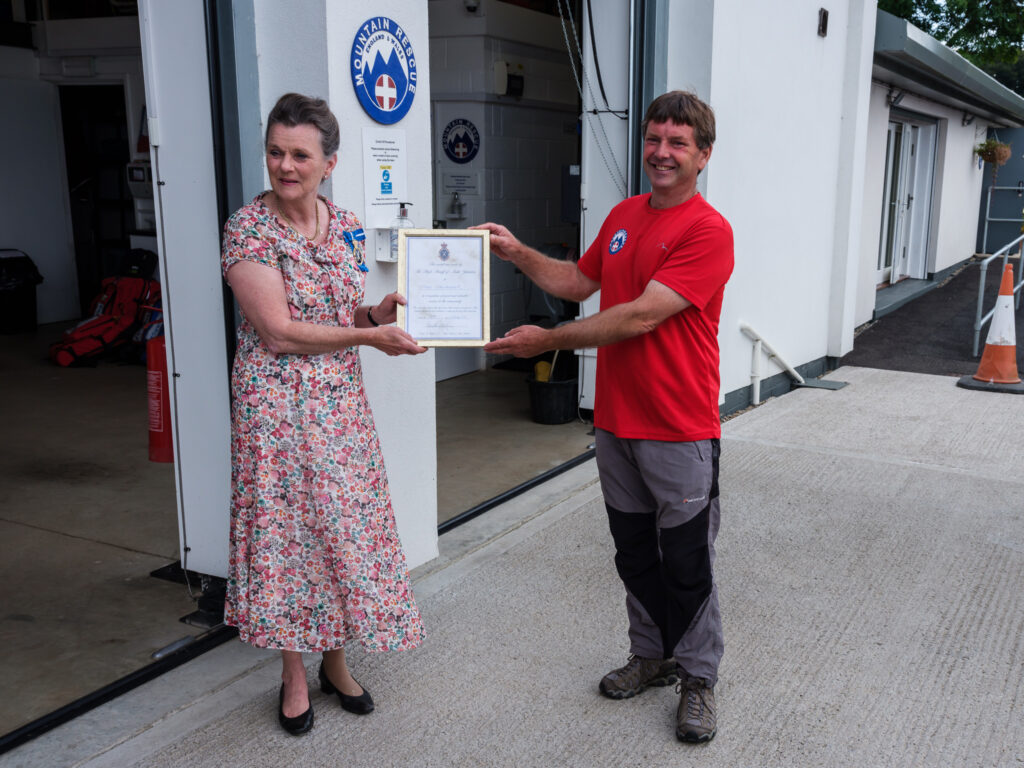 Before leaving, the High Sheriff kindly presented an award 'in recognition of great and valuable services to the community' to Mike Gallagher for his work on behalf of the Team over many years. Mike is a Deputy Team Leader, has responsibility for our water & flood rescue work and takes the lead role in the Team's efforts to raise funds via cash awards and grants. As Base manager he has led the Team's efforts to transform the Base buildings from their origins as a run-down former council depot to what is now a modern, well-equipped mountain rescue facility from which we can rapidly respond to incidents across our area (and beyond if necessary).