On Saturday 2nd January 2021, following a request from Cleveland Police, the Team was placed on standby to potentially assist with recovering motorists whose vehicles were stuck in snow on the road at Skelton Ellers. Similar problems arose later at Gribdale Gate on the way up to Captain Cook's Monument.
Twenty Team members were put on standby including three who attended our Base to clear access for others arriving there if called out and to ensure a safe exit for Team vehicles if deployed. Two others were liaising with the Police.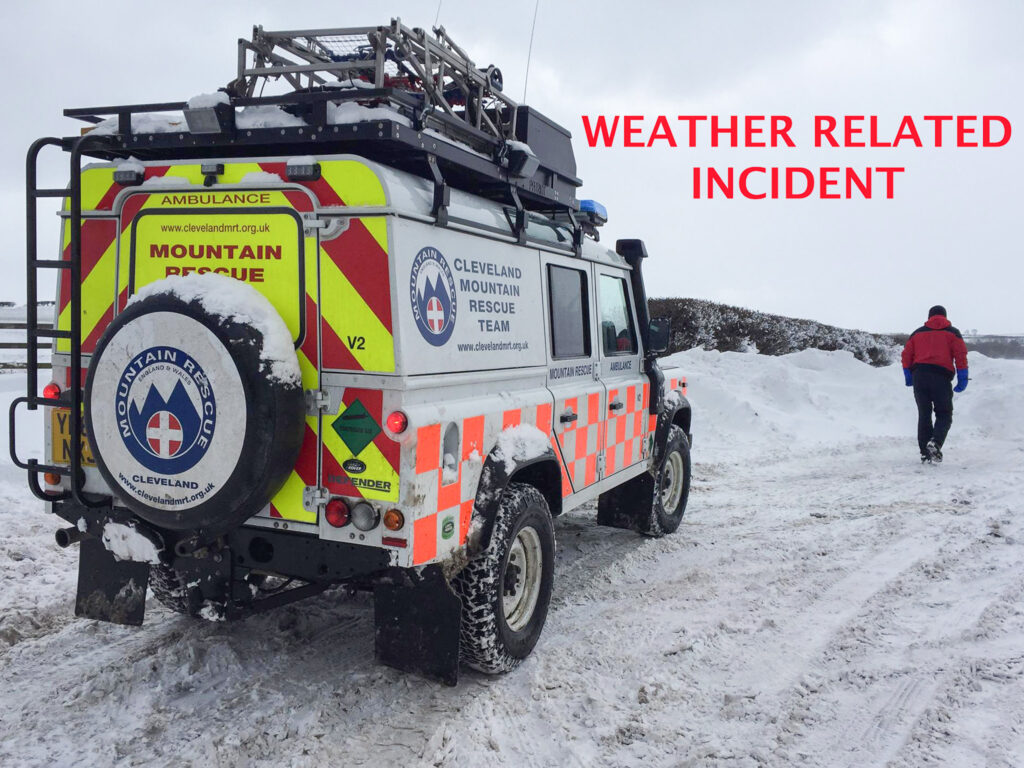 In the event, we were not required and the Team was able to stand-down after four hours.
As no Team vehicle left our Base we do not class this as a call-out. We tend to get a range of weather related and other incidents where we are not deployed but just put on standby (e.g. for flooding) or are asked to provide other assistance such as advising on missing persons (e.g. using our 'phone find' facility). In 2020 we had 58 call-outs plus 15 other incidents.