Members of the Team have been deployed yesterday and today collecting and delivering bulk PPE supplies for Redcar & Cleveland Borough Council to be used within their care services. This voluntary work forms part of our commitment to support the local community during the on-going COVID-19 pandemic.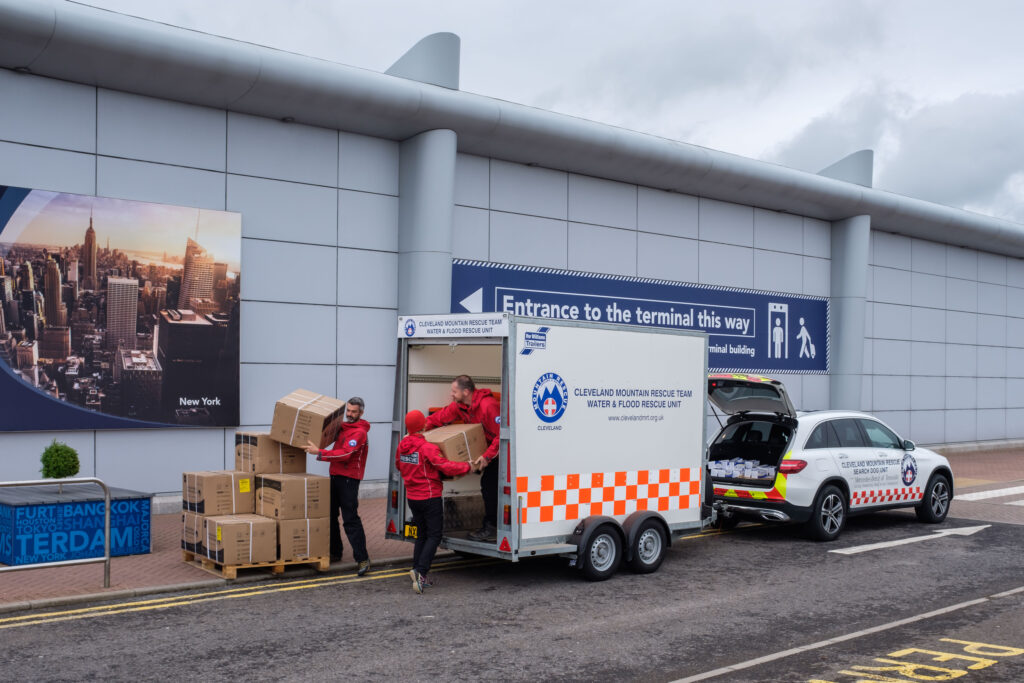 Using our Mercedes GLC (on-loan from Mercedes-Benz of Teesside) with our water / flood rescue trailer plus two members' personal cars, we firstly collected a large quantity of PPE from Teesside International Airport and delivered it to council offices. A second, even larger, batch of PPE was then moved from another R&C council building, all to assist their essential work.
More of this support work to be undertaken next week!