SATURDAY 26TH AUGUST 2023 (1136 HOURS)
After an unusually quiet summer for call-outs, we were contacted by the Yorkshire Ambulance Service just before lunchtime following a report that a man had fallen a significant distance down an embankment, from one of the paths which runs below the Cleveland Way as it loops around the Yorkshire Gliding Club airfield. A Team Land Rover with five members on board was dispatched from our Base, with others being sent to the area from various locations using their personal vehicles.
A YAS ambulance crew was first on scene and were soon joined by the crew from a Yorkshire Air Ambulance helicopter. The North Yorkshire Fire & Rescue Service also attended. With the agreement of the Yorkshire Gliding Club, all the emergency services used their land as the RV-point and they very kindly provided access across the runway for a number of vehicles as they arrived.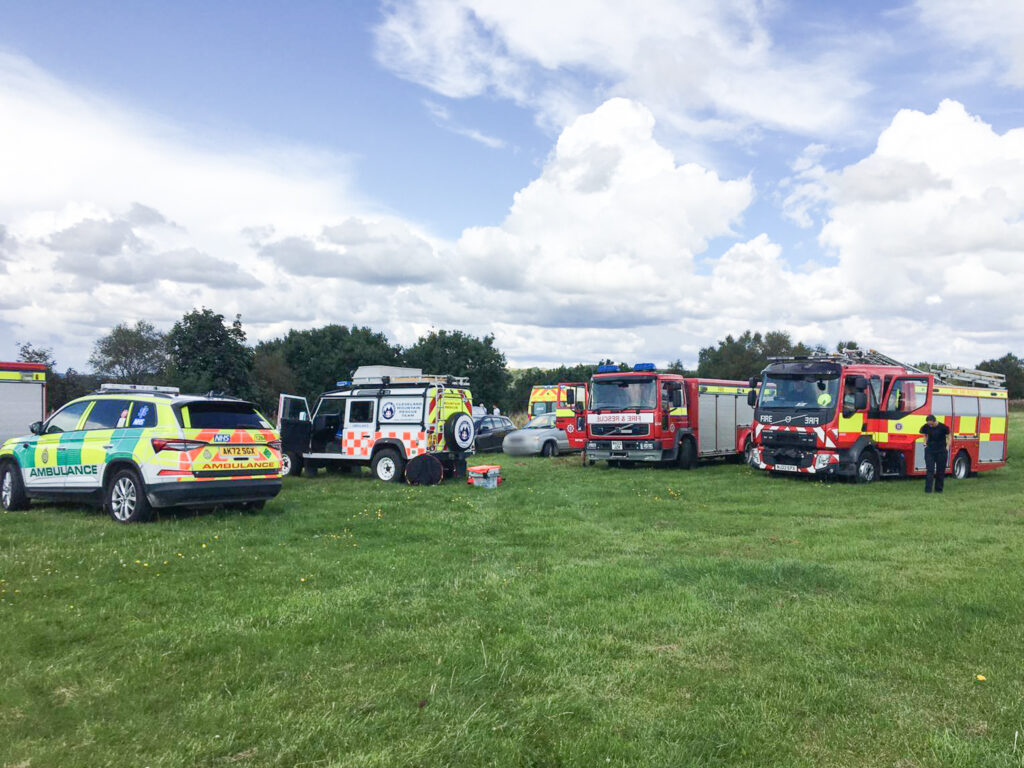 ---
After an initial assessment of the casualty's injuries by the paramedics, our Team members set up a Technical rope rescue system to allow them to get down through the undergrowth to reach him, approximately 70-feet from the path from which he had fallen. Access was difficult due to the thick, overgrown vegetation on the hillside. From there, using the rope system, our volunteer members were able to slowly walk the casualty back up the hillside to the path and then he was walked further up to join the main path and then taken to the waiting ambulance for onward treatment at hospital. We wish him well for his recovery.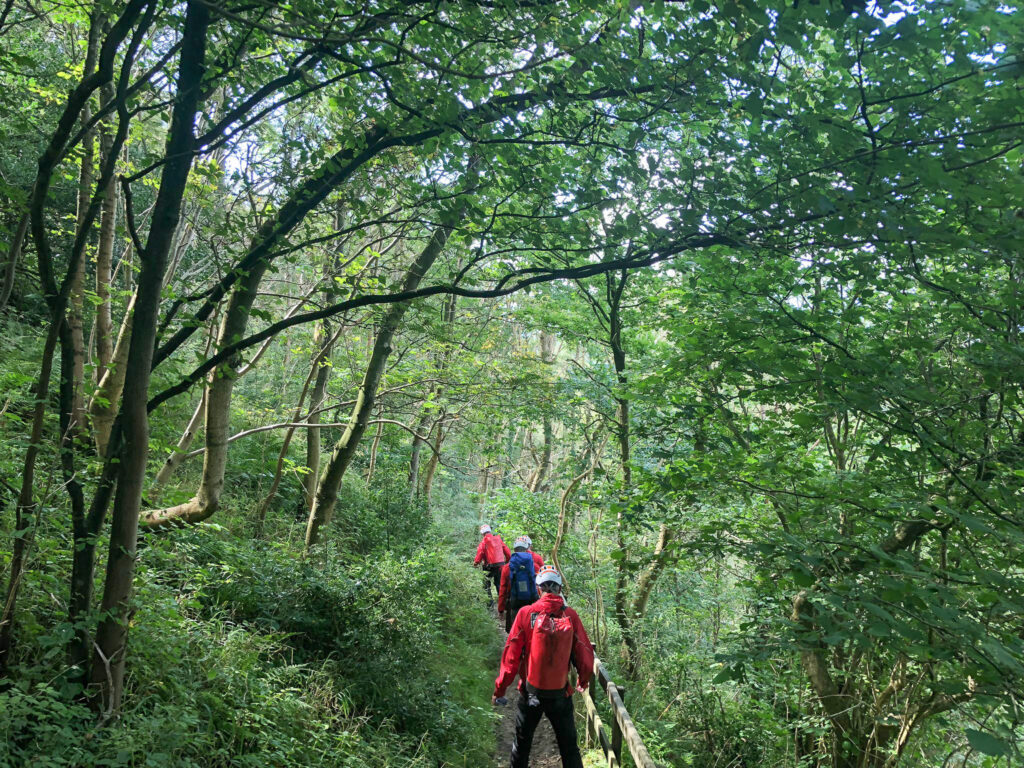 ---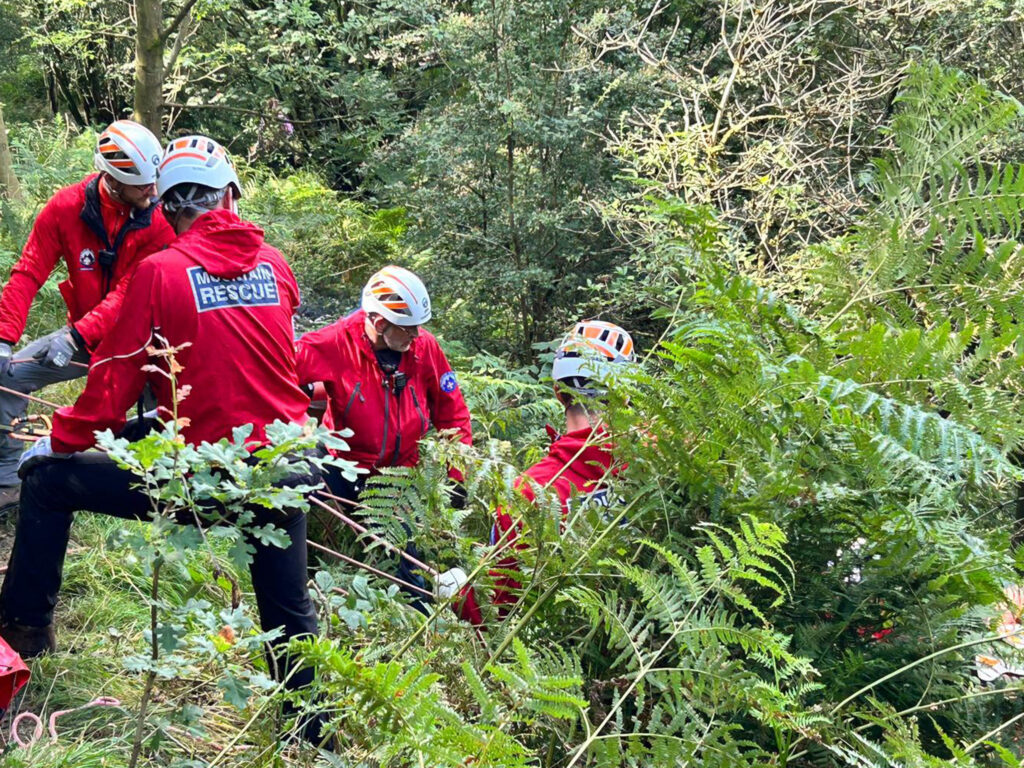 ---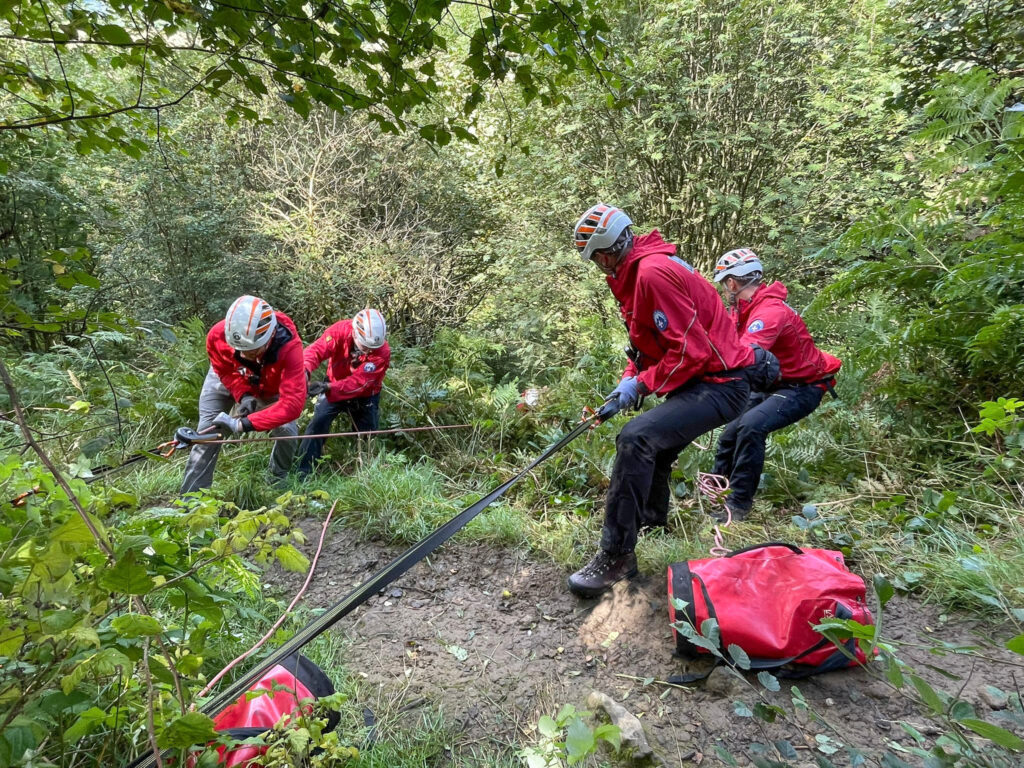 ---
Fourteen Cleveland MRT members were involved in the call-out which lasted for approximately two-hours until stood-down, followed by further time to repack all the equipment and return to Base, homes and work etc. On the way back to Base the Land Rover crew stopped to provide assistance at the scene of an accident on the A172 until the arrival of the Police.
A good example of joint working with our emergency services colleagues. Many thanks again to everyone involved at the Gliding Club!