INCIDENT 63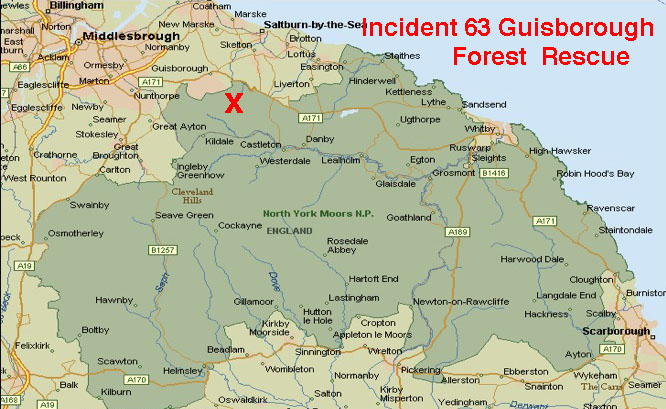 Incident 63 Rescue Guisborough Forest
December 30, 2017
Saturday December 30th 0830hrs.
After a couple of standby alerts over the Christmas period the Team had a major rescue incident Saturday morning when a 73 year old dog walker from Guisborough slipped on the snowy forest tracks injuring his leg.
Responding to a 999 call for help, the North East Ambulance Service deployed a specialist ambulance unit from Gateshead as well as alerting the volunteer Mountain Rescue Team.
Members of Cleveland MRT along with a paramedic from the ambulance service managed to reach the injured man in one of our 4×4 ambulances by driving for about a kilometre along the snow covered forest tracks. The man was treated at the scene for his leg injury and given pain relief before been loaded on a stretcher and transported back to the roadside in a all terrain vehicle belonging to the ambulance service.
Twenty team members and five ambulance personnel were involved in the incident that lasted just over an hour. Today's incident breaks Cleveland Team's record for the most callouts in a year.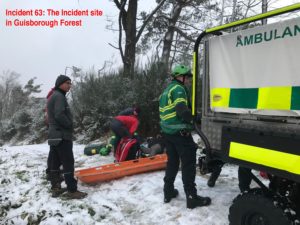 Back to Incidents