INCIDENT 1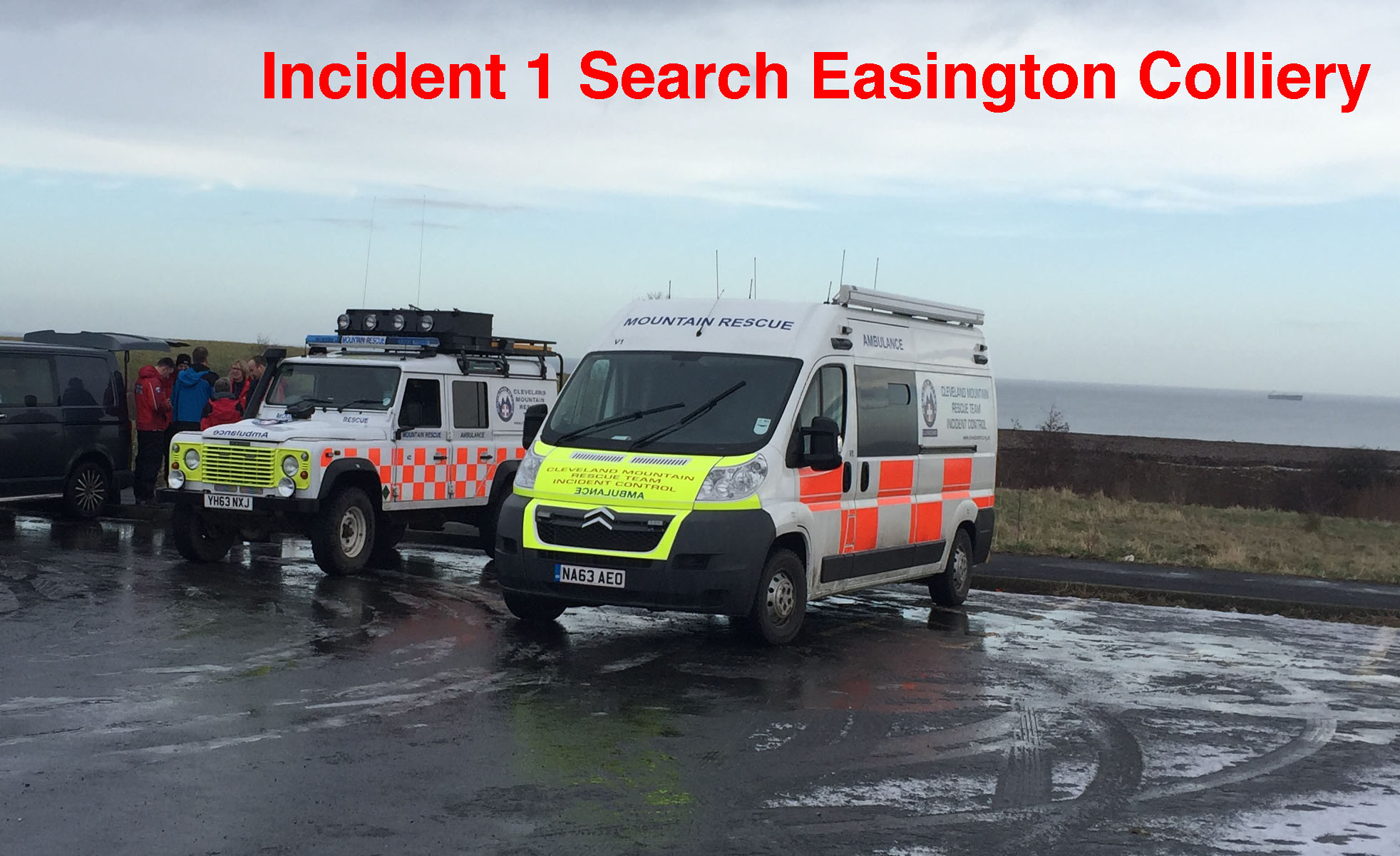 Incident 1 Search Easington Colliery
January 22, 2018
Monday 22nd January 2018
The first incident of the new year saw us called out to assist Teesdale and Weardale MRT with a search for a missing 60 year old whose car had been found in a carpark at Easington Colliery last night.
Teesdale team had been searching since Sunday night for the man and asked for Cleveland Team's assistance when the search resumed this morning.
As Cleveland Team were arriving at the RV news arrived that a man's body had been located on the beach and we were stood down.
14 Cleveland team members were involved in the incident that lasted 3 hours.
Back to Incidents