Friday 4th December 2020.
Shortly before 1000 hours, North Yorkshire Police requested mountain rescue assistance to help search for a vulnerable elderly lady who was reported to be missing from her home in Ainthorpe near Whitby. Weather conditions at the time were poor and there were obviously concerns for her safety.
One Team member co-ordinated our response remotely – immediately dispatching a number of Team Members and three Team vehicles (including our Incident Control Vehicle) to the RV-point at the Fox and Hounds Inn at Ainthorpe.
Shortly after our arrival at the RV-point we were informed that the lady had thankfully been found safe and well, so we were able to stand-down from the incident.
Fifteen members either attended or were en route at the time of the stand-down (with more available later in the day if necessary). The incident lasted approximately 2-hours including time to return vehicles to our Base for cleaning & decontamination.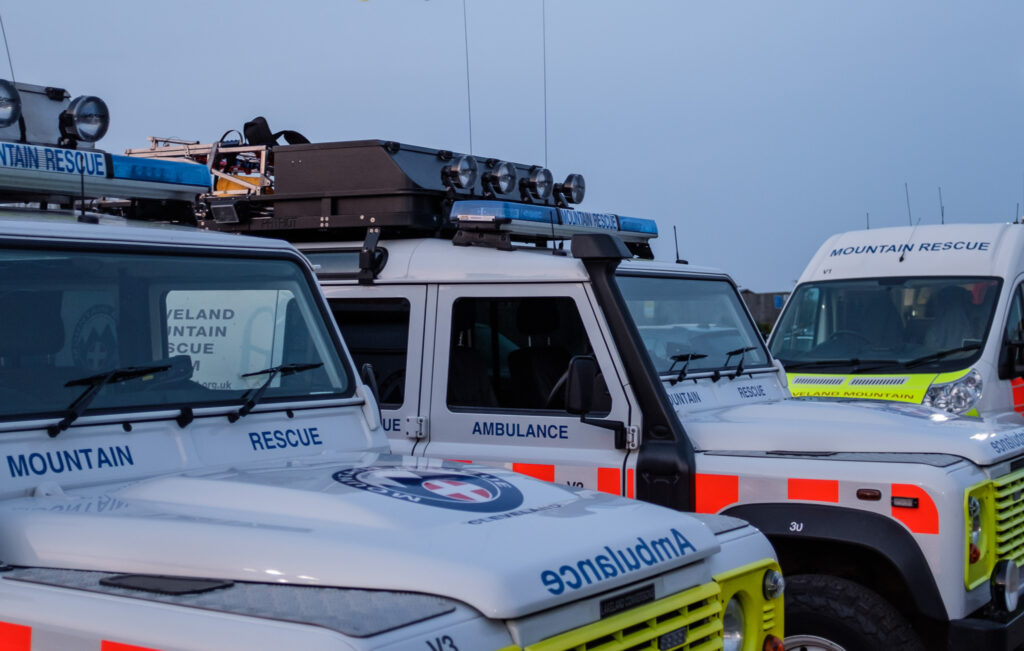 (Library photo)