When you support the volunteers of Cleveland Mountain Rescue Team you are contributing to helping someone in need and maybe saving a life.
Every pound the Team receives through your donations is used to ensure that we have the right training and equipment to deliver the most appropriate medical treatment and care to those in need throughout our area (and sometimes beyond).
If you would like to make a one-off or regular donation (via Debit and Credit card or PayPal) just click the Donate button (in the red box on this page) and follow the guidance.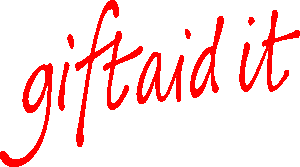 If you are making a donation to Cleveland Mountain Rescue please consider completing our online Gift Aid form so we can maximises your donation.
If you would like to raise funds for the Team by sponsorship you can download our sponsorship form:
Another way to help is to make your Amazon purchases via Amazon Smile, It's simple to set up, doesn't cost you anything and we receive a small proportion of what you pay. That's also listed in the red box, below the Donate button.
Other ways to help the Team are donations and fundraising via Just Giving or selling items on eBay as a charity listing (see below):
Just Giving
This is a very popular way of helping to fund the Team. There are two ways to donate via 'Just Giving':
If you have a figure in mind and want to make a straightforward cash donation to the Team just click the Donate button on our Just Giving page. It's at the top of that page (link below).
Alternatively, you might want to raise funds via an event that you are going to take part in such as a sponsored walk or some other noteworthy occasion e.g. a sponsored head-shave or some sort of personal challenge. If so, click on the 'Fundraise For Us' button, also at the top of our Just Giving page (link below).
Cleveland Mountain Rescue Team donations via Just Giving
If you do support us via Just Giving, please let us know via email to fundraisers@clevelandmrt.org.uk, so that we can 'thank you' and also to help publicise any planned fundraising events etc.
eBay Charity Listing
Did you know that if you sell on eBay you can donate part or all of the item sale price to Cleveland Mountain Rescue Team? When setting up your item for sale simply select Cleveland Mountain Rescue as your charity partner and indicate how much from the sale you would like to donate.
Your listing will show a charity banner and have our logo and details listed along with your item details.
This also comes with a small benefit to you as the seller as you will receive a discount on the insertion and final value fees from eBay for Charity listings. For example, if you donate 30% of the final sales price to the Team, you'll receive a 30% discount on those fees. You can find out more by clicking the eBay link below:
Buying and selling to benefit nonprofit organizations | eBay
You can view our eBay Charity listing by following the link below
Cleveland Mountain Rescue | eBay for Charity
As with Just Giving, please email us at fundraisers@clevelandmrt.org.uk to let us know, so that we can 'thank you' and also to help publicise the listing.