Our annual Whalebones Walk took place on Sunday 30th April 2023 with over 120 entrants walking or running the 22-miles from Whitby to Marske-by-the-Sea (the finish was at Errington primary School).
Many thanks to everyone who took part. Merely by doing so their entry fees help us to fund our core running costs to support search & rescue call-outs (we even had one during the day). And any sponsorship on top of that will be a real bonus. But apart from that, the positive spirit of everyone taking part was great to see.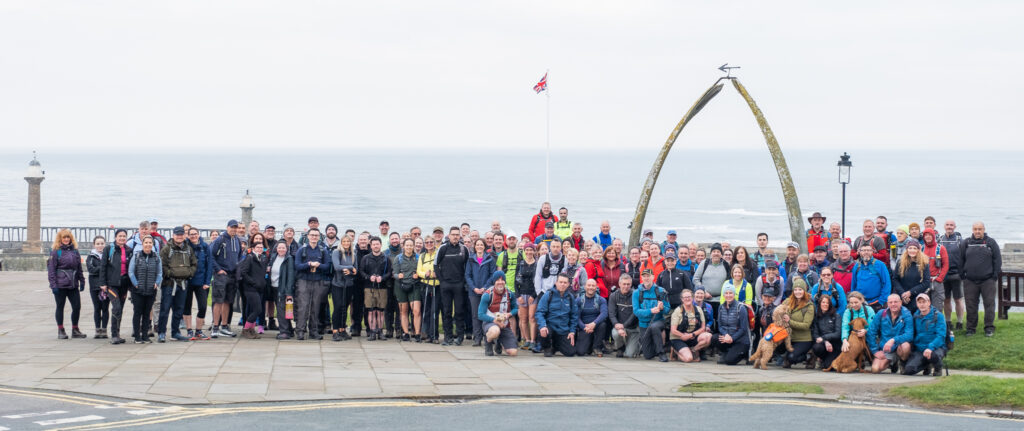 We hope that their 'legs and feet' weren't too sore afterwards and that we'll see all the entrants taking part again next year! Our next walking / running event will probably be the Guisborough 4-Tops – date to be confirmed in the summer but hopefully a Saturday in September.
Also many thanks to Gosnays Butchers at Saltburn, Sprinters Sportswear, Skelton Coaches and Errington Primary School.