Our final Team Calendar photo of the year is one of Blakey Ridge bathed in moonlight and mist.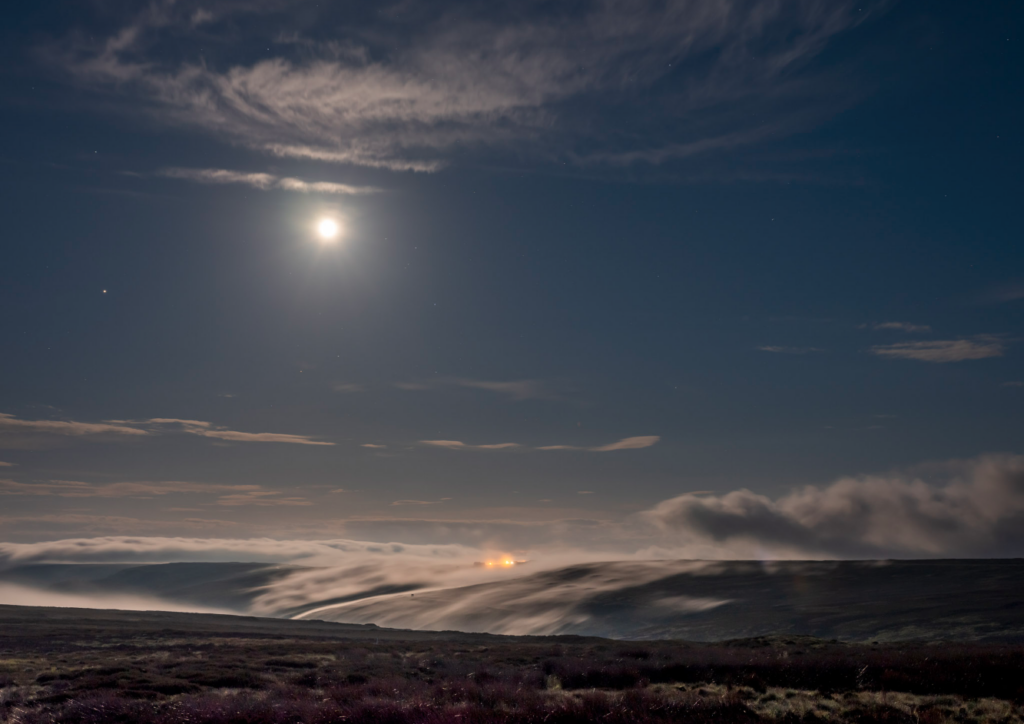 The December 2021 photo is kindly sponsored by Five Houses Farm Shop & Kitchen at Crathorne – who also sponsored the 2020 calendar. Five Houses is a family-run farm shop and cafe serving unique and local produce.
Many thanks to everyone at Five House for their continued support as they are also sponsoring our 2022 Calendar which is now on sale. It can be bought there for just £7.50 and also at:
Gosnay's Butchers & SPAR Milton Street in Saltburn
Bike Scene in Guisborough
Leven Crafts in Guisborough.
Alternatively it can be bought online for £9 including delivery:https://clevelandmrt.org.uk/…/2022-cleveland-mountain…/