The Chancellor, Rishi Sunak MP, recently visited our Base and thanked team members for our work.
The MP for Richmond (Yorks) said the team did an amazing job. "All of us who venture up into the Moors for recreation have reason to be grateful for the work of the team," he said. "Hopefully, we will never need their services but it is reassuring to know that they are on hand to mount a search and rescue mission if an emergency situation arose. I was very impressed by their evident professionalism and commitment."
Mr Sunak was introduced to a small group of team members (drawn from both Search & Rescue and Support) who discussed various aspects of their work including their support to local communities.
Peter Smith, our Team Leader, added that "Cleveland MRT were very pleased to welcome Rishi Sunak MP to our Base near Great Ayton. He was very engaged with members during the visit, clearly grateful for the services that mountain rescue teams deliver and aware of the challenges that we face to self-fund our operations".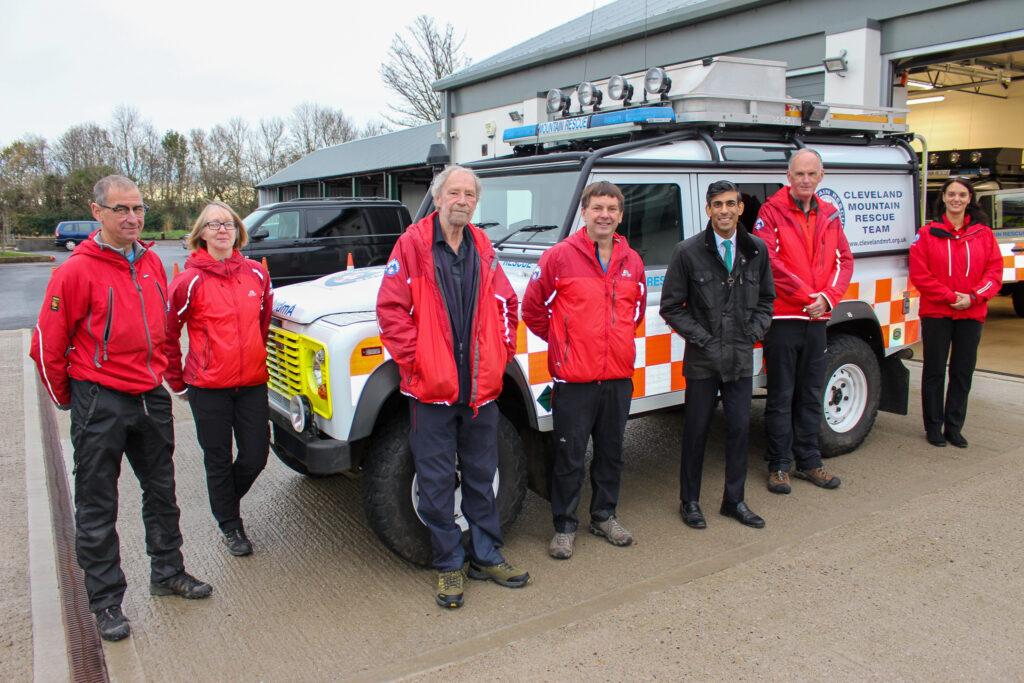 Mr Sunak's constituency also covers our colleagues at Swaledale Mountain Rescue Team.