It's always good to hear back from people who we have helped, to see how they are getting on. Recovering from serious injuries can take a long time as this update proves. One of our regular call-out locations is Roseberry Topping and way back in October 2019 we were there dealing with Paula, who had sustained quite a nasty and painful ankle injury. After she was treated at the scene we carried her down to a waiting ambulance for onward treatment at hospital.
Paula said 'half way down Roseberry Topping, I slipped and hurt my ankle, I ended up having surgery with pins and plates inserted, it's been a long recovery and I do have some loss of feeling and still struggle with swelling and numbness, but thanks to your amazing team I got the help I needed'.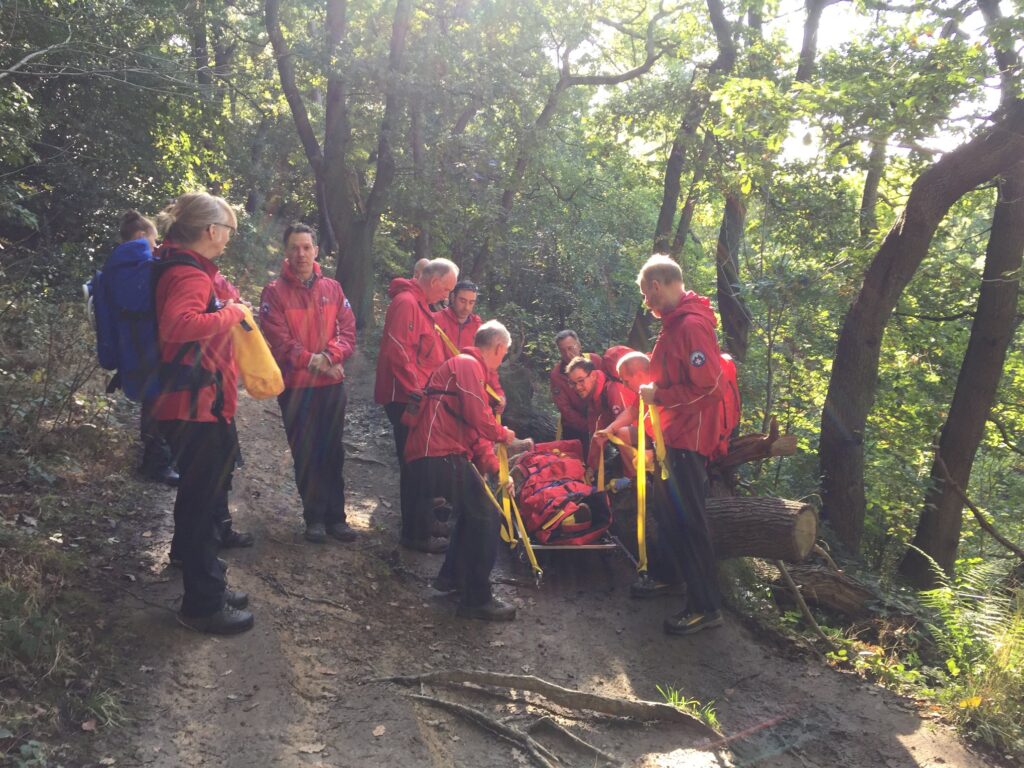 Her family later arranged a coffee morning to raise funds for the Team but that had to be cancelled just five-days before the COVID lockdowns started. The coffee morning was eventually held last Saturday at Morton-on-Swale community centre hosted by Paula's mother-in-law, Hazel, and her wonderful friends. 'It was a lovely morning with a brilliant turn out and lots of cake eaten, we had a Tombola, plants and crocheted dolls/animals for sale, lots of fun had by all. I would like to personally thank every member of your team who helped me and carried me all the way down the very large hill!! I hope the donation helps. Thanks again, Paula.
Many thanks to Paula, Hazel, her friends and everyone who contributed – they raised the amazing amount of £581 all of which will now go into helping other people who become ill or injured or in need of other assistance in our area (and often beyond).
Article posted with permission (photo from the original post in October 2019 – call-out 50/2019).