During the final week of April 2021 our Support Team, with the continued support of Mercedes-Benz of Teesside, using 'Viking 4' our on-loan Mercedes GLB, assisted in the latest delivery collaboration project. Redcar & Cleveland Borough Council had gifted 56 iPads across their Care Home estate to enable all care homes in the Borough to have one iPad per every 20 registered beds, supplementing the national health roll-out of tablets across the country.
Six members of the Support Team took it in turns across three-days to deliver the iPads. They will be used as part of a blended approach to compliment physical visits by using video software and for a range of digital health services.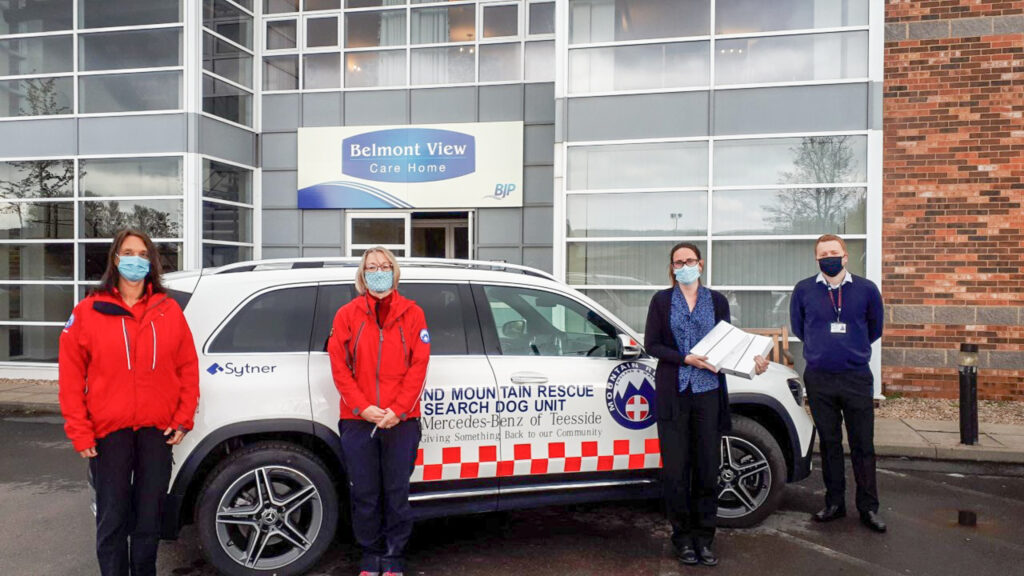 This follows on from a range of very successful and well received community support programmes that the Team undertook during 2020 in relation to the COVID-19 pandemic including litter picking at beauty spots, bulk PPE distribution, free meals for school children, gifts for a womens' refuge, Christmas toys for children and even the provision of a fridge for the storage of medicines.