Two of our members attended a Mountain Rescue England & Wales 'Avalanche Awareness Course' at Glenmore Lodge in the Cairngorms last weekend.
The risk of avalanche on The North York Moors is very slim, though one of our past members did happen upon the remains of one around ten years ago, whilst cross-country skiing near Ingleby Incline.
Rescue teams often call neighbouring teams to assist on large scale Search and Rescue call-outs, so in theory Cleveland Team could be called to assist in an avalanche incident further north or west.
The reality is that the first 35-minutes are critical, making immediate search and rescue the priority over any protracted effort to call more resources. Our team could still be required if there were a large recovery operation.
Pre-Covid, Cleveland Team ran in-house winter skills training weekends in Scotland each February, in which movement in winter terrain, using ice axe and crampons, emergency snow shelters and avalanche search management may be covered, depending on snowpack conditions. The MREW Avalanche Awareness Course was therefore essential continuous personal development for our winter-skills leaders, both to inform their risk assessments and to cascade skills within the Team.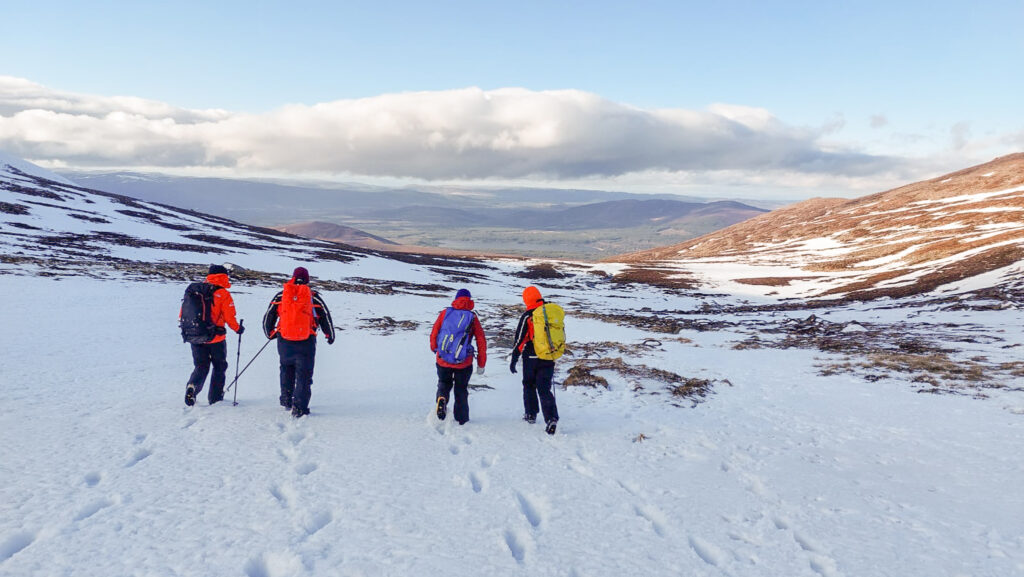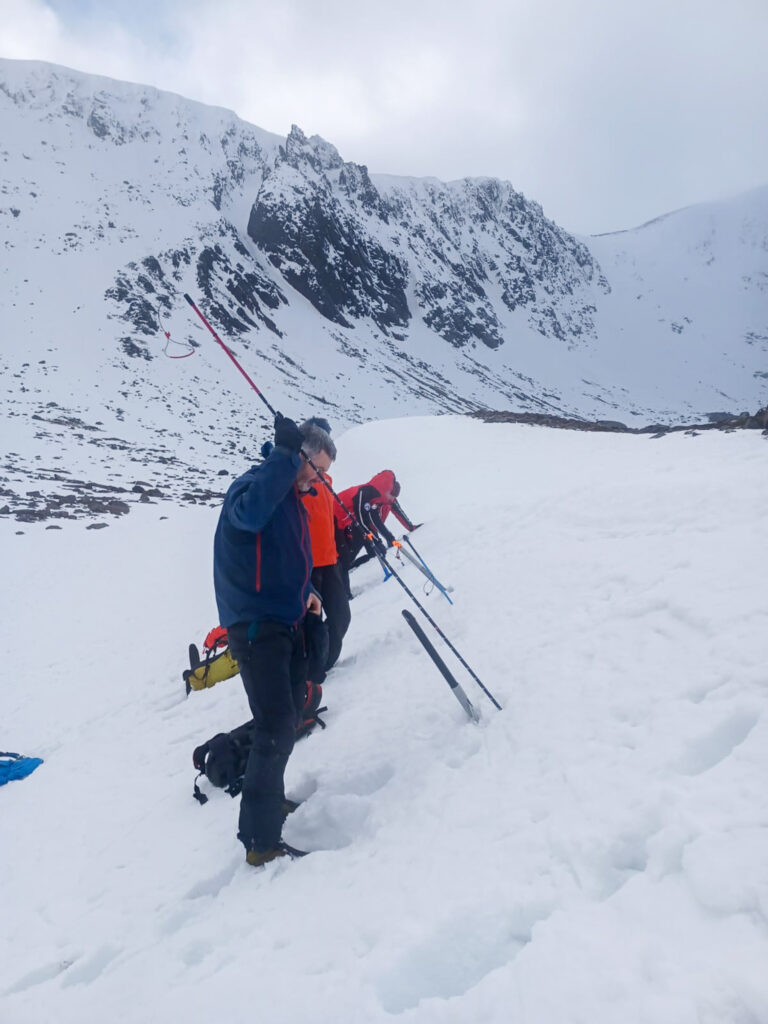 Thanks to MREW for funding the course, Glenmore Lodge for hosting and to Keith Miller who delivered as much of his 17-years experience of Avalanche forecasting, for The Scottish Avalanche Information Service, (SAIS), as he could squeeze into the two days and one evening.
Avalanches are avoidable, and not just by staying home and watching TV – a good starting point is this resource which is peppered with links to further information: Be Avalanche Aware (sais.gov.uk).
Thanks also to Mercedes-Benz of Teesside for the use of their on-loan Mercedes GLB.