SUNDAY 16TH MAY 2021
Our third call-out within 24-hours – we were contacted at 2053 hours by North Yorkshire Police requesting our assistance to search for a 14-year-old boy who was missing, possibly in woodlands to the west of Middleton-on-Leven.
Team members were called out from home and two Team Land Rovers plus the Incident Control Vehicle were sent to an RV-point near to Foxton Bridge, between Kirklevington and Middleton-on-Leven.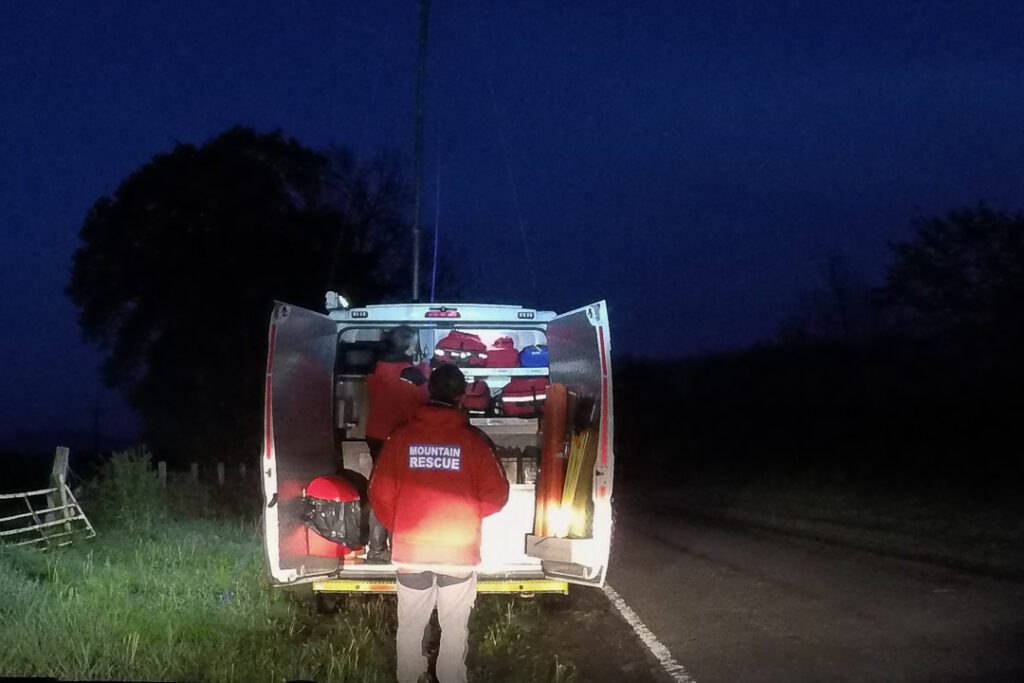 Three search parties were soon deployed with more Team members en route. At 2228 hours a member of one of the search parties found the boy in the woods north of Foxton Bridge, near to the River Leven. It was a cool, damp evening and as he had been missing for a few hours he was provided with one of our Team padded jackets to warm up. Other than being cold he was safe and well. After being checked over he was walked back to the RV-point by the search party, given a drink and passed into the care of the Police to get him home.
Twenty-three Team members were involved in the search assisted by another member co-ordinating our response remotely. The incident lasted approximately 2.75 hours including return travel time to our Base and homes.