MONDAY 28TH DECEMBER 2020
After a fairly busy Christmas for many mountain rescue teams around the country we were just starting to hope that we might get away without a call-out during the holiday period but it was not to be!
We received a request from the Yorkshire Ambulance Service at 1330 hours to attend to a man who had sustained a lower leg injury after falling whilst out walking in the vicinity of Roseberry Topping.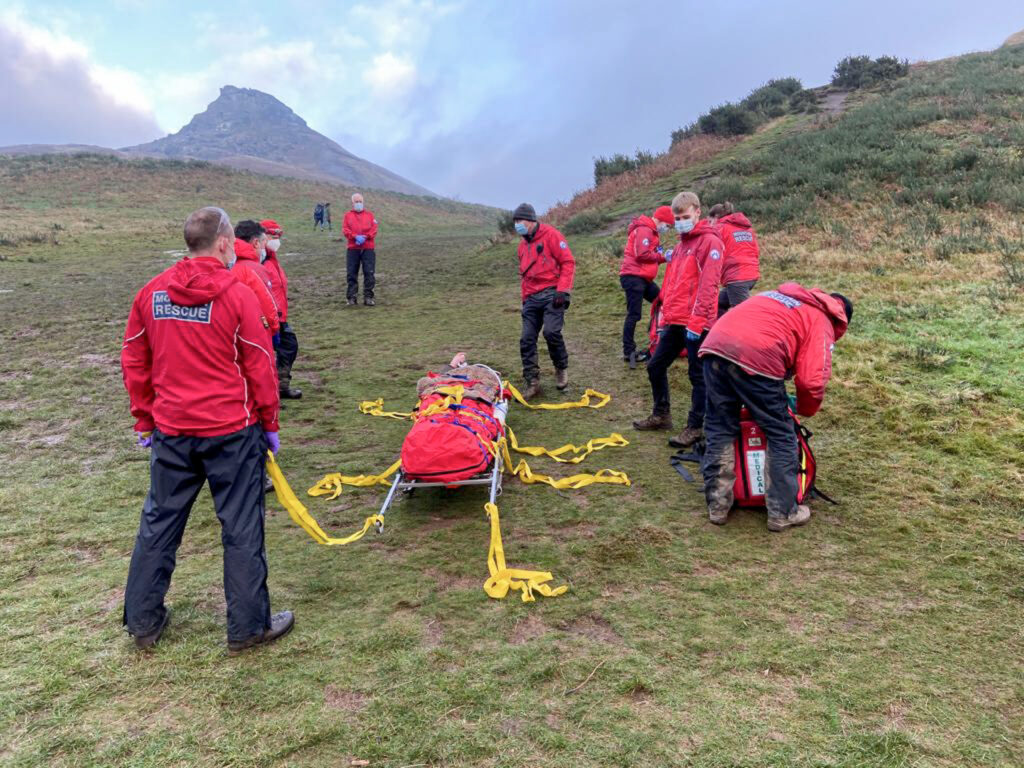 Our two Land Rover ambulances were deployed to the area via different routes and by 1400 hours the casualty was already being attended to by the first Team members on scene, with a number of others en route to assist. The location was close to the shooting house on land to the south-west of Roseberry Topping, close to Newton Wood.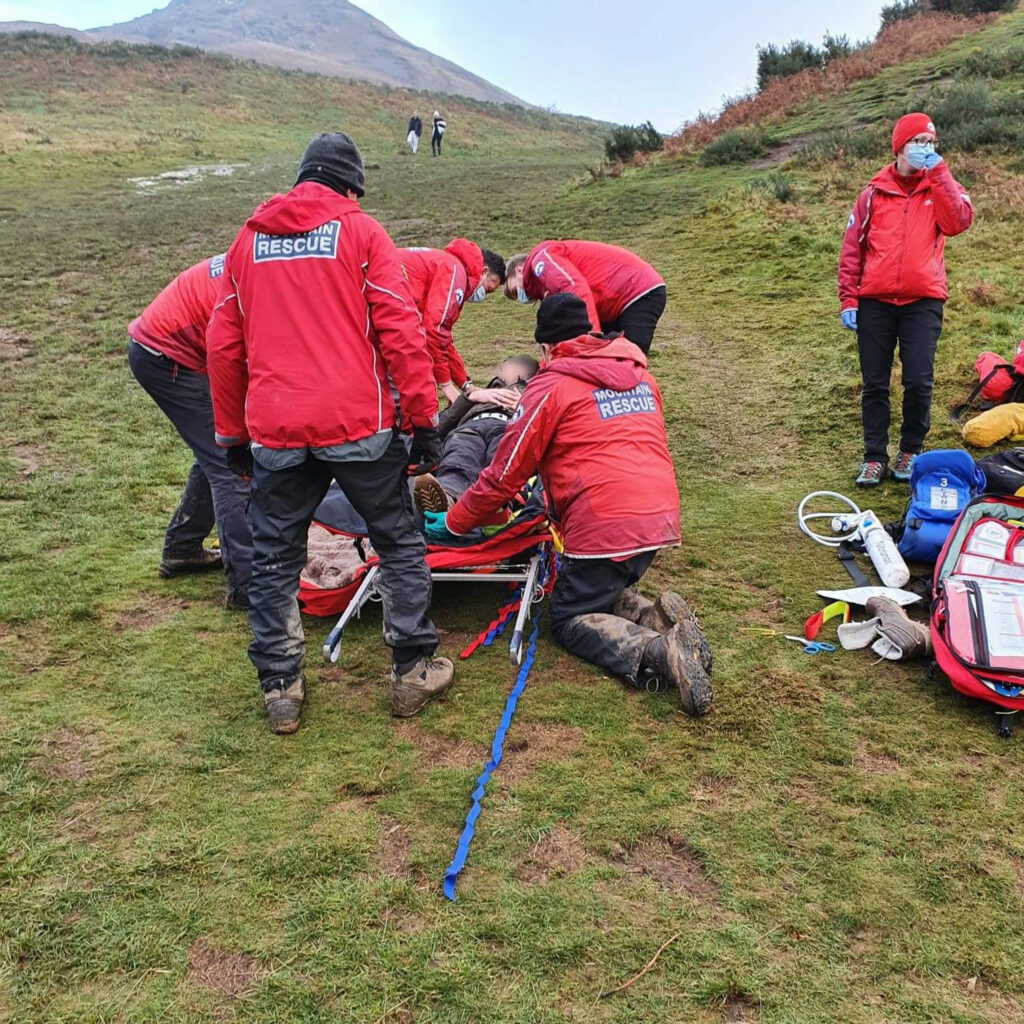 After initial treatment at the scene the casualty was lifted onto one of our specialist mountain rescue stretchers and then transported in a Land Rover down to the waiting YAS ambulance. We wish him well for his recovery.
Twenty-seven Team members were either at the scene or en route at the time of the stand-down plus one co-ordinating our response remotely. The incident lasted approximately 1.5 hours plus time to return to Base, homes and work! Many thanks again to everyone at Aireyholme Farm who assisted us with access through their land.