SATURDAY 24TH DECEMBER 2022 (1450 hours)
After an unusually quiet couple of months things changed dramatically for Cleveland MRT on Christmas Eve, when we received a request from the Yorkshire Ambulance Service to deploy in support of Yorkshire Air Ambulance. One of their helicopters was en route to a report a person who had sustained injuries after having fallen from a crag north of the Sutton Bank area. He had apparently fallen about 75-feet, coming to rest against a tree but his calls for help had been heard by a dog walker below who very bravely climbed up to locate the casualty and called the ambulance service.
Cleveland MRT personnel were alerted with some being deployed in a Team Land Rover but most making their way to an RV-point in their own vehicles. The closest Team member was asked to go direct to the scene, establishing a route in over farmland and meeting up with the air ambulance crew who by then had landed. The light was starting to fail as other Team members arrived. They took with them medical and other equipment – owing to the casualty's location being on a steep, muddy hillside they set up a rope system to help in getting down to him and to later carry him back up.
A Coastguard helicopter had also been called owing to the terrain with the potential need to winch the casualty out. When everything was in place our Team members carried the casualty part-way up the hillside in the Coastguard stretcher, to a point at which the helicopter was able to winch him up and then across to a field at the top, adjacent to the Cleveland Way path. From there he was carried by other Team members to the waiting air ambulance for onward transport to hospital. We wish him well for his recovery.
Many thanks to everyone at Dialstone Farm for access across their land and especially to the dog walker who raised the alarm. Eighteen Team members were involved for approximately 3.5-hours plus up to another one-hour travel back to their homes (and longer for those returning the Land Rover to our Base where they then had to clean and sort out the vehicle and equipment).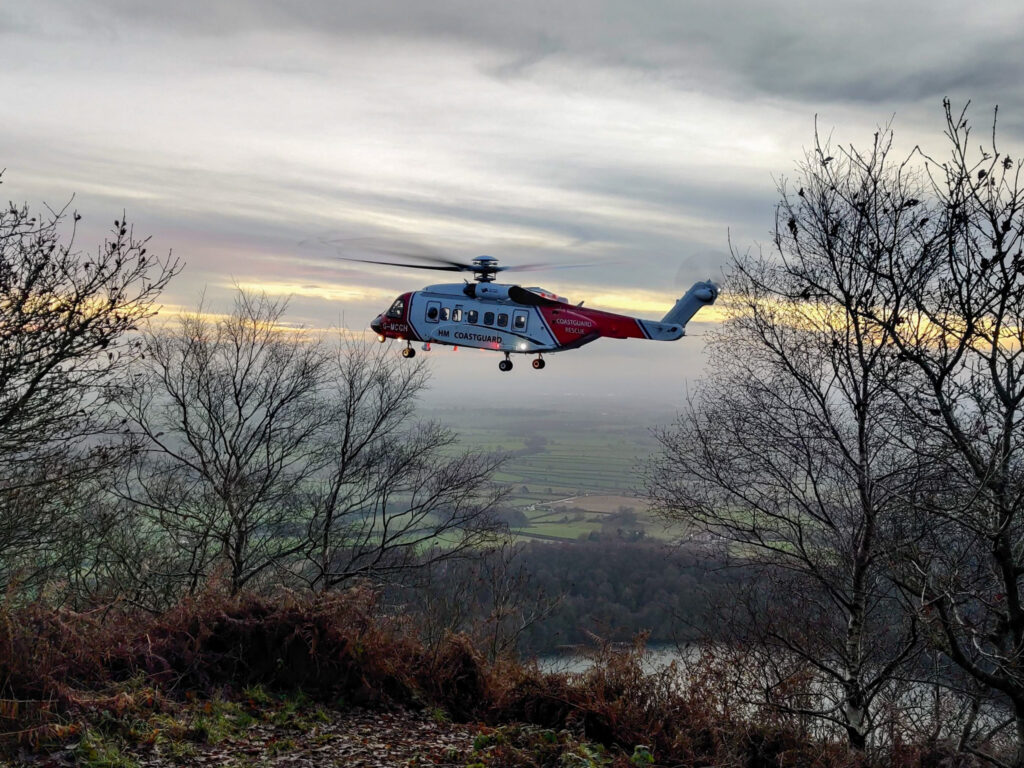 ---