SATURDAY 17TH APRIL 2021
At 0915 hours we were requested by the Yorkshire Ambulance Service to assist them with a report of a man, unconscious on land near Potto, North Yorkshire. An ambulance crew was en route together with a Yorkshire Air Ambulance helicopter and a North Yorkshire Fire and Rescue Service (NYFRS) appliance.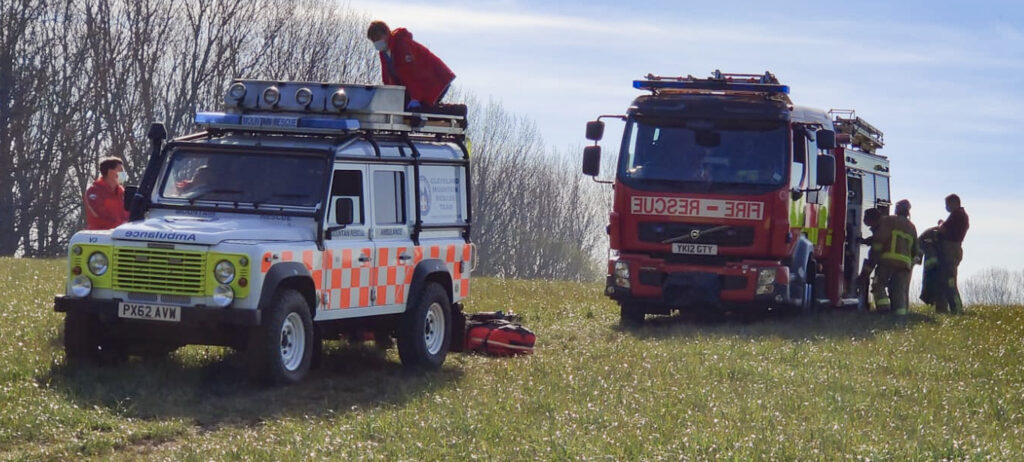 A number of Cleveland MRT members were called out from home etc and deployed to the scene by our call-out officer.
The casualty was assessed by the Air Ambulance medics and a decision was taken for him to be recovered to a waiting land ambulance. Together with NYFRS colleagues we lifted him onto one of our mountain rescue stretchers for a short but muddy and awkward carry up some banking, followed by a further carry to the ambulance. He did not require evacuation by helicopter.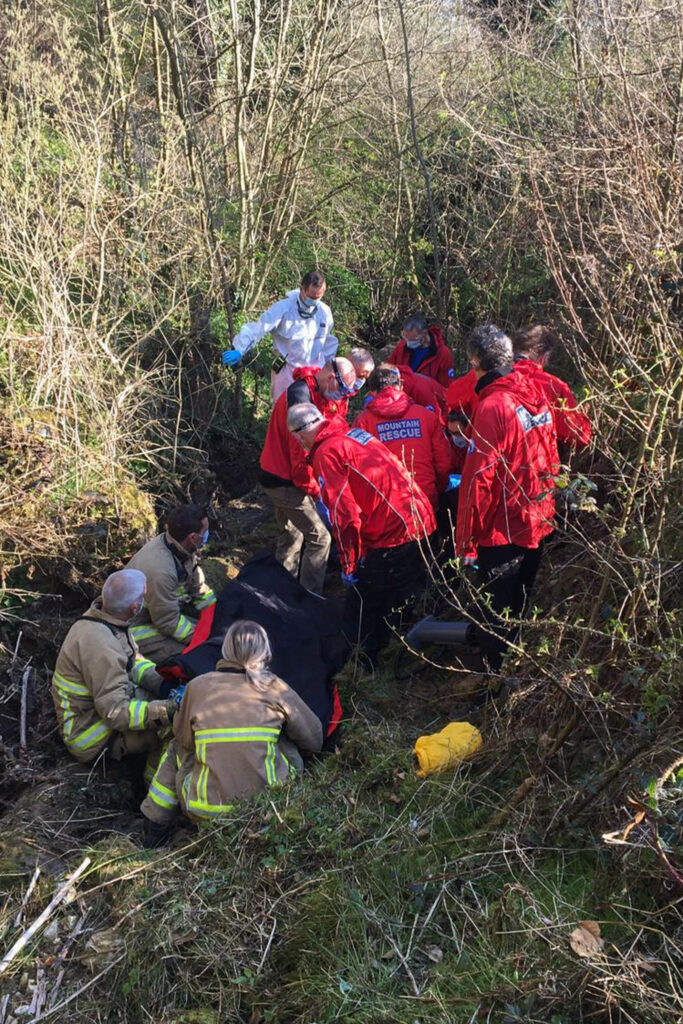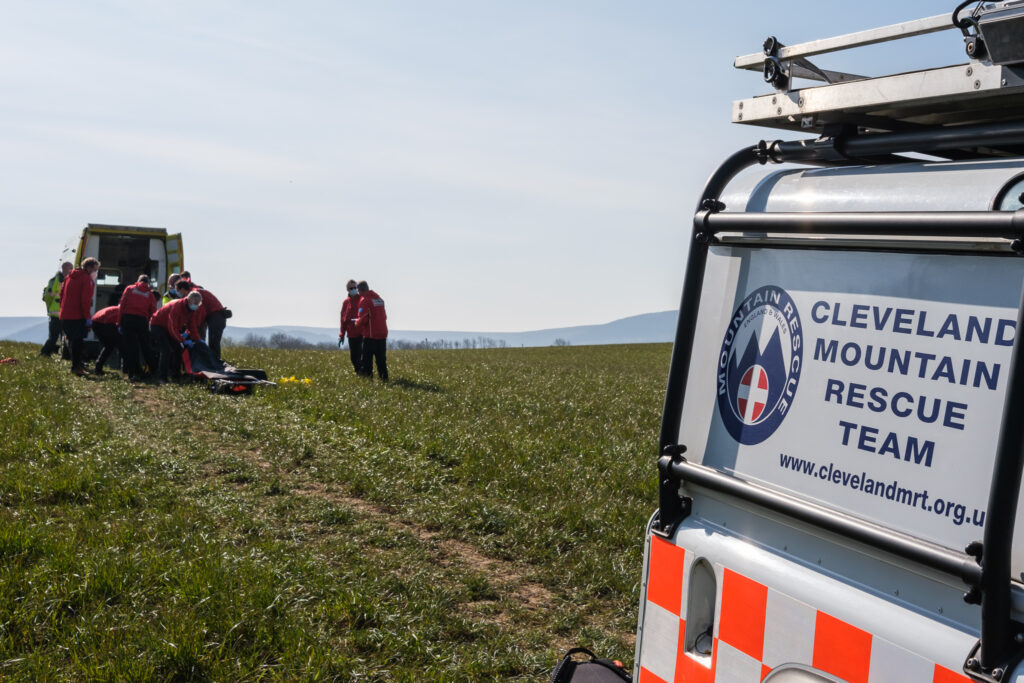 A good example of multi-agency working. Our thanks in particular to the NYFRS crew for their help in gaining access to the scene and for the stretcher carry.
Eighteen Team members attended the call-out with three others en route although they were not required (plus our call-out officer co-ordinating the response remotely). The incident lasted approximately 1.5 hours plus additional time travelling back to members' homes and returning the vehicles and equipment to Base.