SATURDAY 18TH SEPTEMBER 2021 (1206 HOURS)
A number of Team members were deployed on the Ard Moors mountain bike event based on the hills around Lordstones Country Park.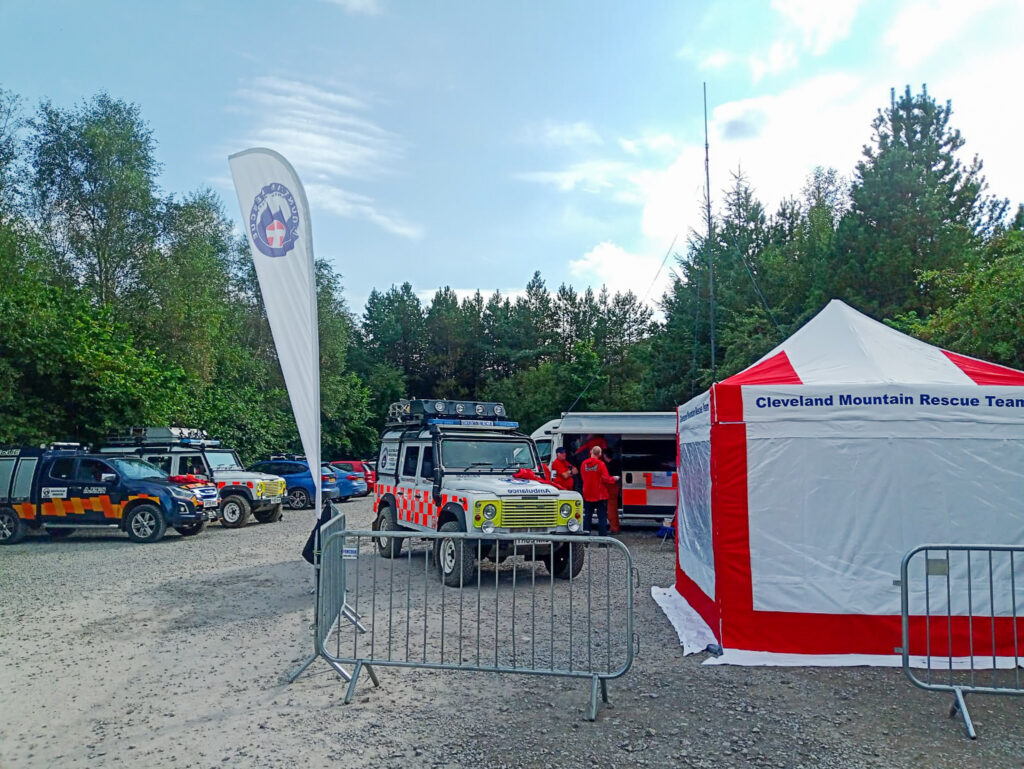 In addition to dealing with a number of mainly minor injuries amongst the riders, we were contacted separately by the Yorkshire Ambulance Service regarding an injury to a woman who had been walking below Cringle Moor, not far from where the Ard Moors event was taking place. She had sustained an injury to her lower left leg. Some Team members, already deployed on the event, were diverted to treat her whilst others were called out from home to assist.
After we provided medical treatment and pain relief the casualty was lifted onto a rescue stretcher and carried by nine Team members for approximately 800-metres along difficult terrain (in very warm conditions whilst wearing PPE) until they reached one of our Land Rovers. She was then transported in that to a waiting ambulance for onward treatment in hospital.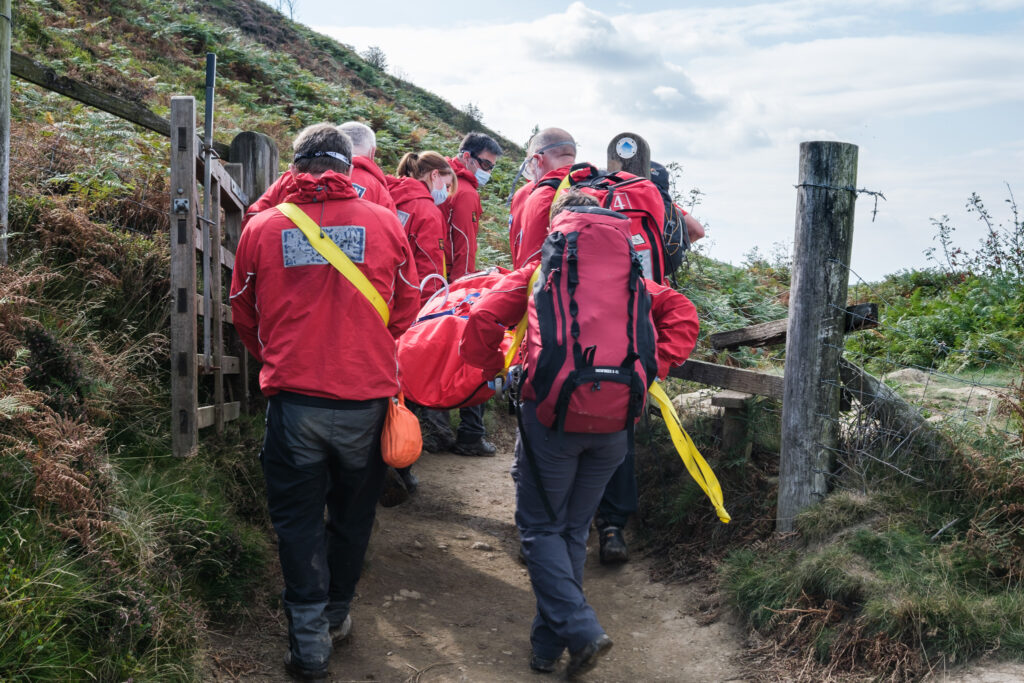 In addition to the stretcher party an additional five Team members were involved at various times in the casualty's treatment and transportation. The incident lasted over 2.5 hours.