SATURDAY 30TH APRIL 2022 (1748 HOURS)
Not long after Team members had returned home from providing support at an event in the afternoon, we were contacted by the North East Ambulance Service (NEAS) requesting our assistance in Errington Woods following a report of a mountain biker with a shoulder injury.
A Cleveland MRT Land Rover containing three Team members was sent from our Base and other members made their own way to the area. One Team member was soon at the RV-point and from there went to assess the casualty.
Once other Team members arrived they made their way to join their colleague who was with the casualty. They treated him for a potential dislocated shoulder and provided pain relief before carrying him on a rescue stretcher back towards where we had arranged to meet the ambulance crew.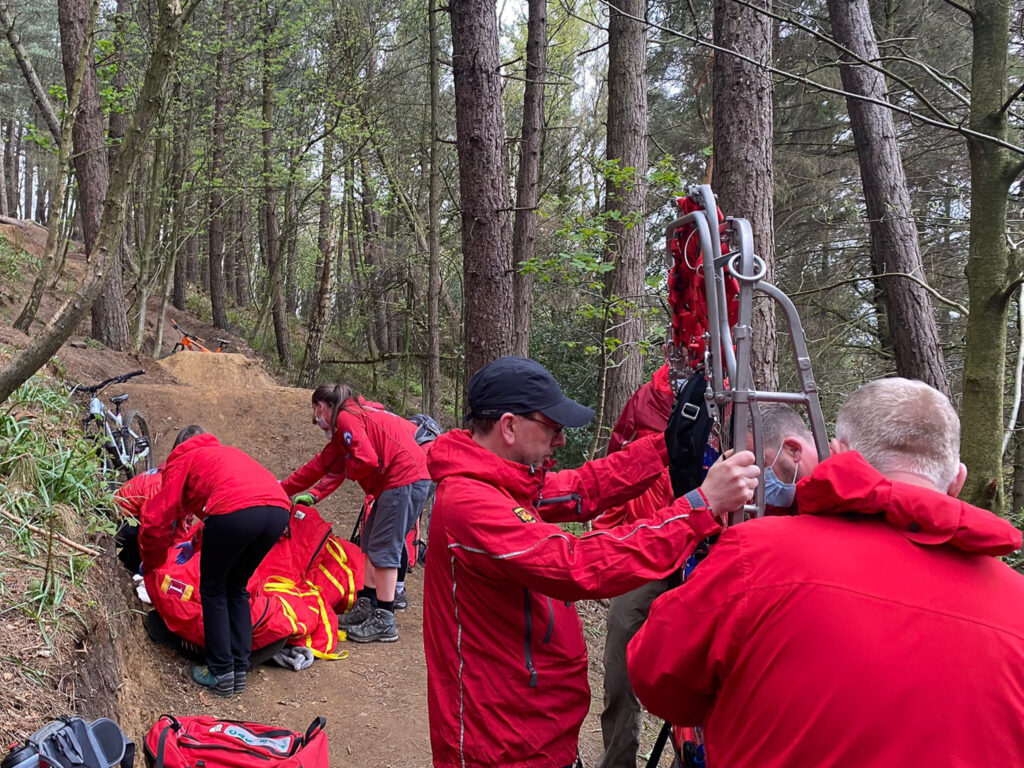 The casualty was then transferred to the ambulance and taken to James Cook University Hospital for treatment. We wish him well with his recovery.
Nineteen Team Members were involved plus one other coordinating the response from home. The call-out lasted just under 2-hours plus additional travelling time back to Base, homes and work!