SUNDAY 17TH SEPTEMBER 2023 (1222 HOURS)
Shortly after midday we were advised of a request from North Yorkshire Police to go to the assistance of a man who had badly injured his ankle whilst walking with a group near to Castleton. We were able to contact one of the walking party by telephone to check on the man's condition and to verify the location, which was established using a combination of a good description from the caller and her use of the 'OS Locate' app supplemented by the mountain rescue Phone Find system.
A number of Team members were directed to the scene with three of them taking a Team Land Rover. Fortunately, our Medical Officer lives fairly close by; he was soon there to provide casualty care to the injured man and was quickly joined by another local Team member. As others arrived, they took a rescue stretcher and other medical equipment from the Land Rover. Our casualty carer administered pain relief before realigning the man's ankle and once the injured ankle had been stabilised within a vacuum splint, the casualty was put on the stretcher and carried approximately 150-metres to the roadside and then transferred to a Yorkshire Ambulance Service ambulance for onward treatment in hospital.
Seventeen Cleveland MRT members were involved in the call-out which lasted for approximately 2-hours plus return travel time back to our Base and homes.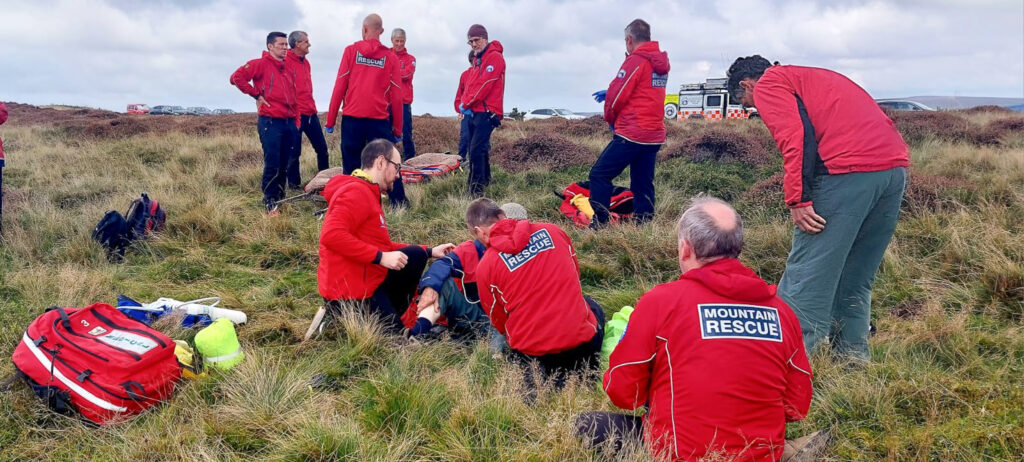 ---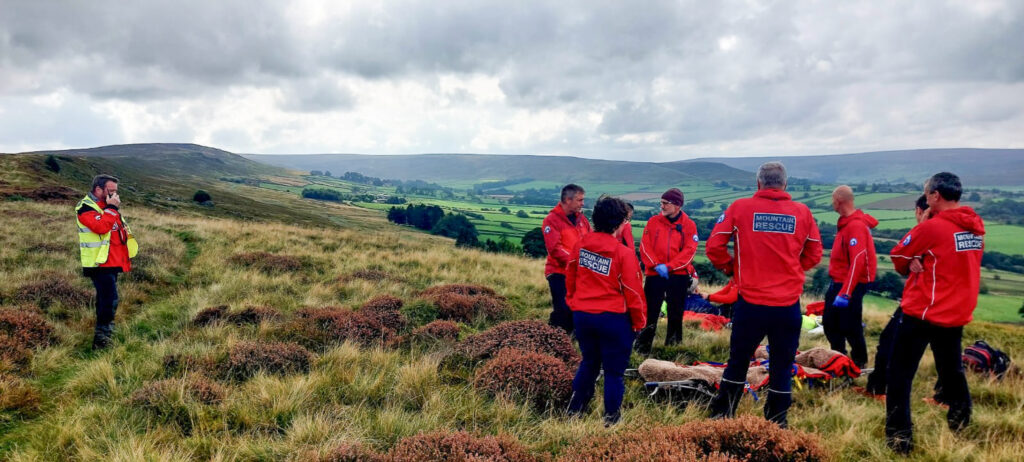 ---