INCIDENT 8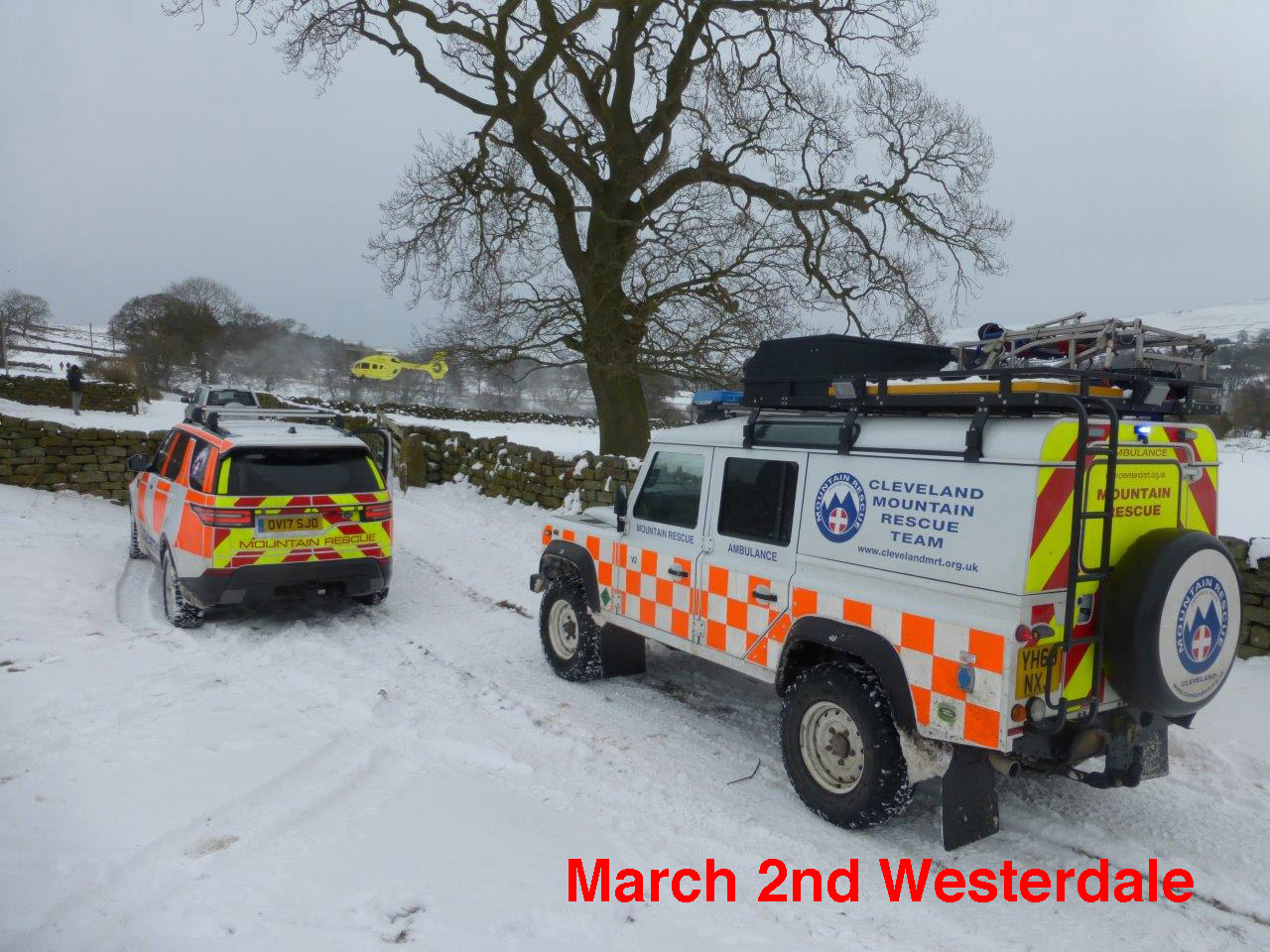 Incident 10/11 Rescue/Ambulance assist
March 2, 2018
Friday 2nd March 1500hrs
Were were asked by Yorkshire Ambulance to assist with a elderly lady in the village of Westerdale who had become unwell and who the ambulance paramedic couldn't reach due to the snow covered roads. We deployed one of our Landrovers and the on-loan Discovery to rendezvous with the paramedic and get him to the patient.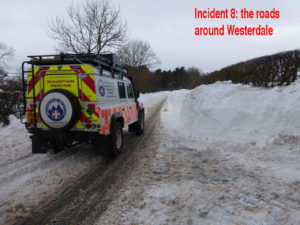 After a tricky drive with some slippery roads the team members managed to reach the farm where the lady was.
After an assessment by the paramedic, the Yorkshire Air Ambulance was deployed to fly the lady to James Cook Hospital.
As we were concluding this incident we were alerted to another lady at a neighbouring farm who was also in need of medical treatment. With our assistance the ambulance paramedic was transported to this farm to assess the lady who was then transported in the Landrover Discovery to her doctors in Danby for treatment.
Four team members were involved in these incidents for three hours.
Back to Incidents