INCIDENT 62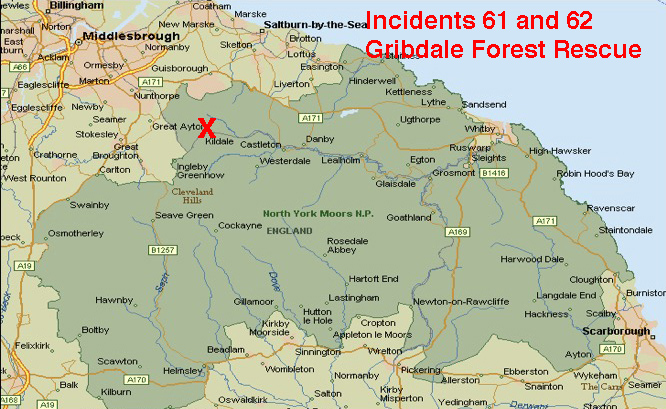 Incident 62 Rescue Gribdale Forest
December 17, 2017
Sunday 17th December 15:20hrs.
We were called out by Yorkshire Ambulance Service to help a 71 year old Great Ayton mountain biker who had fallen on the icy paths in Gribdale Forest. This was our third visit to these woods in four days, once on exercise and twice on incidents.
We managed to quickly reach the injured man in our 4×4 vehicles and, assisted by an ambulance paramedic made him comfortable before carrying him off the hillside on a stretcher in the back of one of our Landrover ambulances.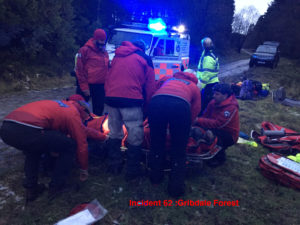 62 callouts equals the record for our highest number of callouts in a year…and there's still two weeks left!
Around 20 team members helped at todays incident that lasted 90 minutes.
Back to Incidents