INCIDENT 6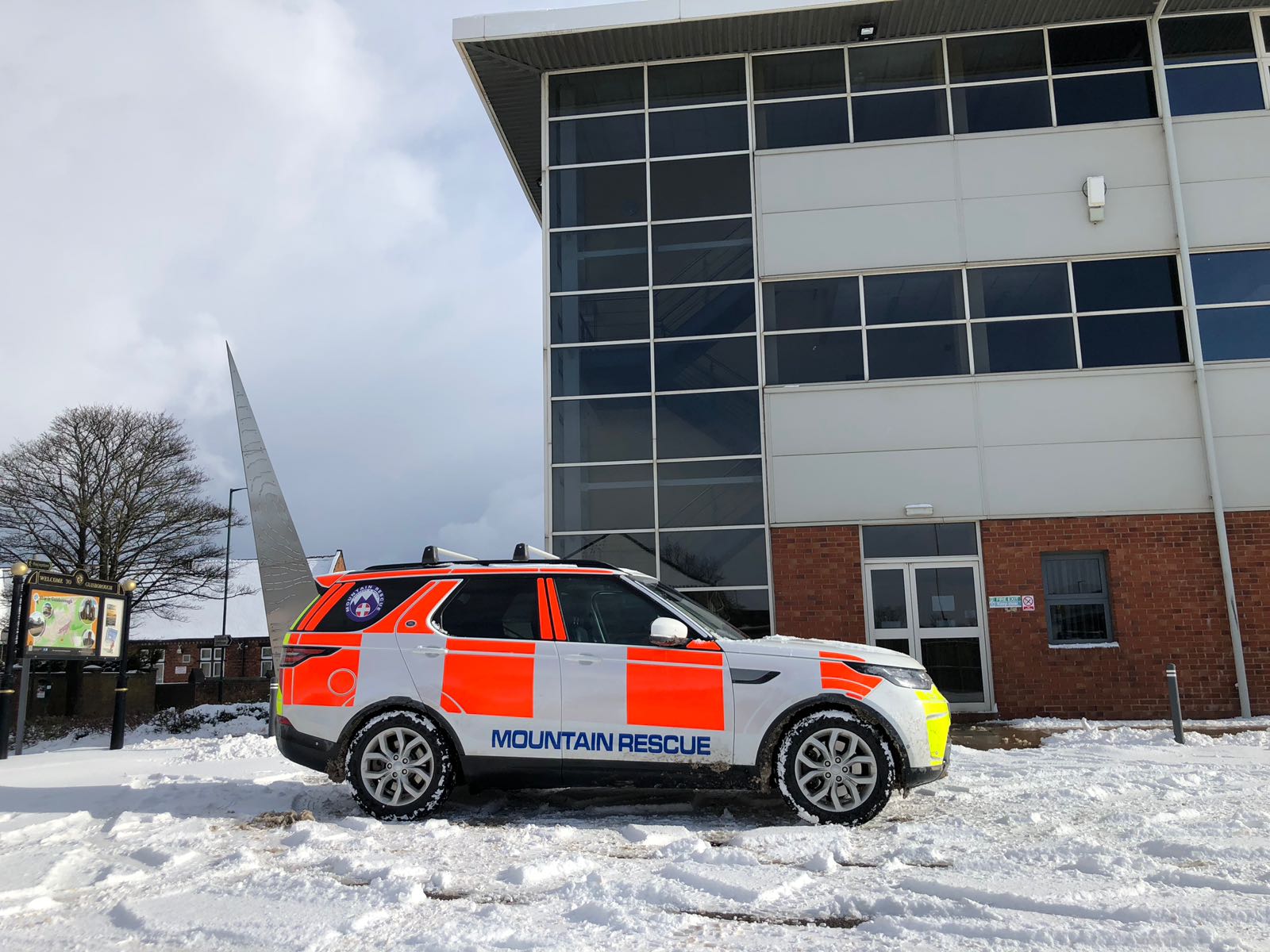 Thursday March 1st 1400hrs.
We received a request for assistance from NEAS (North east Ambulance Service) with an elderly patient Skelton who had fallen and needed hospital treatment.
Due to the appalling weather conditions a normal ambulance couldn't reach his house so we were called.
Our on loan Discovery from LandRover was nearby and reached the man quite quickly. The crew assessed the situation and opted to transport the man to James Cook University Hospital in the Discovery whilst the rest of us thankfully stood down.
Back to Incidents