INCIDENT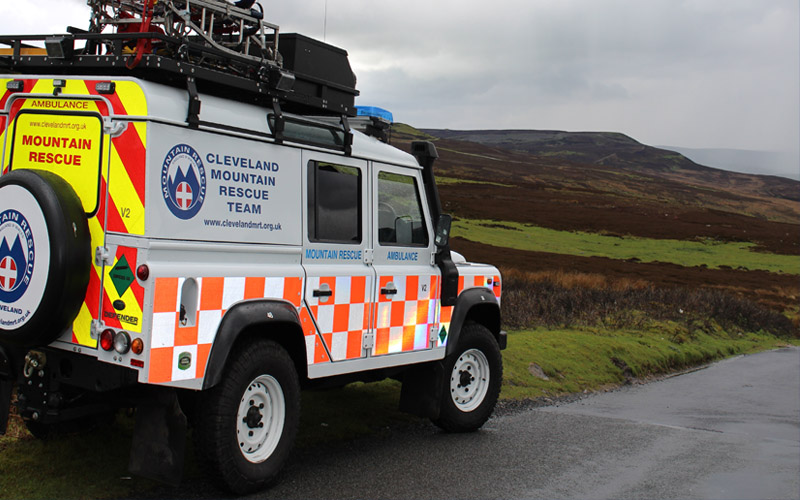 Incident 58 Rescue Bankfoot
November 28, 2019
Callout 58 occurred at 22:20hrs on Wednesday November 27th just as members of the team were on their way home after one of our weekly Wednesday night training session.
North Yorkshire Police had been alerted to a vulnerable teenager who was stranded on the moors in the vicinity of Bankfoot, an area of the moors around seven kilometres east of Stokesley.
In the appalling weather conditions members of the team deployed in their two landrover ambulances towards Bankfoot. Foot parties, carrying first aid gear and other equipment, were then sent up the track to walk for around a kilometre to reach the location of the young lady who, by now, had been located by police officers.
After treatment at the scene the teenager, who was from the Durham area, was carried on one of our mountain rescue stretchers 100 metres across the open moor to a moorland track to one of our landrovers.
She was then transported to the nearest road and a waiting ambulance.
Fourteen team members were actively involved with more on standby in this incident that lasted just over an hour.
Back to Incidents