INCIDENT 57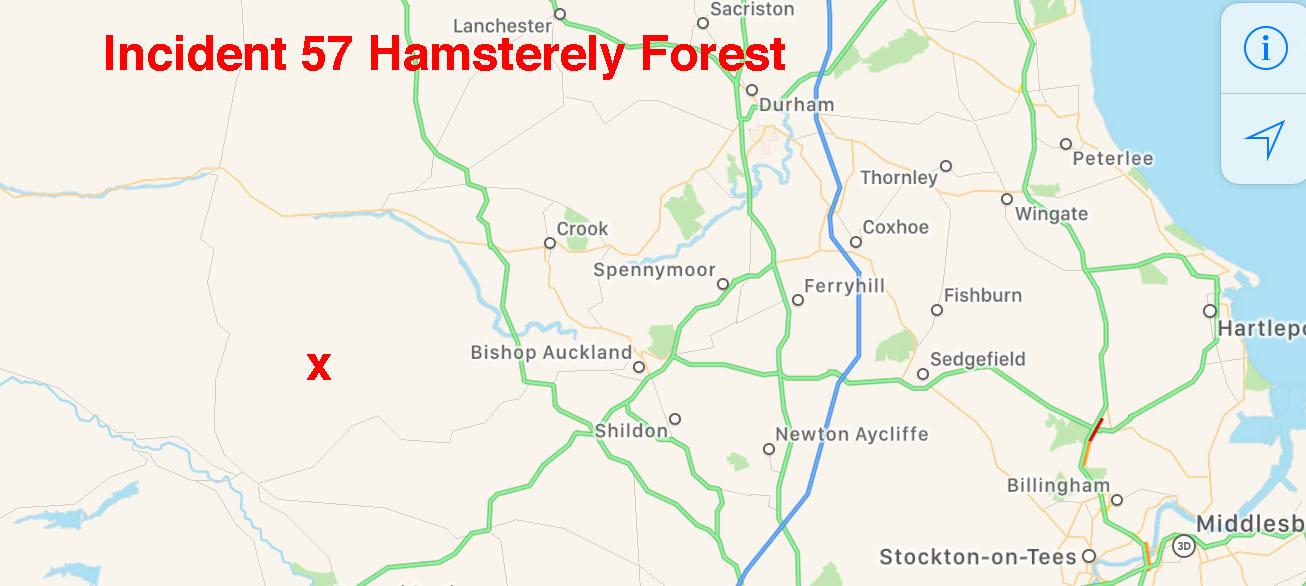 Incident 57 Search Hamsterley Forest
December 10, 2017
Tuesday 5th December 1845hrs: Search Hamsterley Forest.
We were asked by Tees and Wear Mountain Rescue Team to assist in a search for a vulnerable youngster who was missing in Hamsterley Forest near Bishop Auckland.
The youngster had become separated from his school party during the afternoon and the Teesdale Team had been searching for him since around 1530hrs.
The search was escalated in the late evening with Cleveland MRT and Swaledale MRT called in with other teams on standby. Also involved in the search were members of the Forestry Commission, the Coastguard helicopter and Durham police officers. Mountain rescue search dogs from SARDA (Search and Rescue Dog Association) were also involved.
As Cleveland team members were deploying to their search areas, the young man was located by some of the patrolling forestry workers and reunited with his family.
Around 20 Cleveland team members were involved in the incident for 6 hours.
Back to Incidents