INCIDENT 54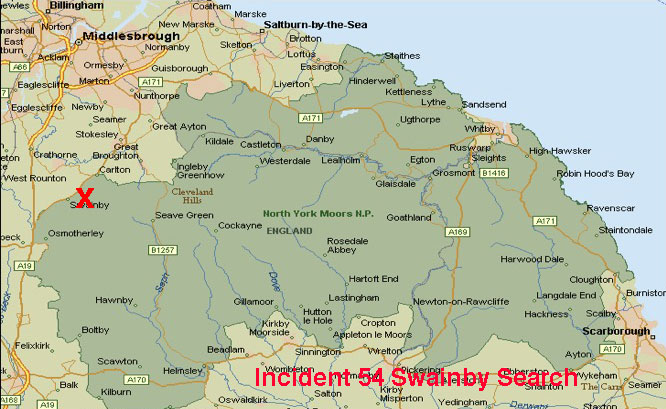 Incident 54 Search Faceby
November 14, 2017
Tuesday 14th October 1700hrs.
We were alerted by Cleveland Police to a female walker who was lost in the woods between Swainby and Faceby, two villages near Stokesley on the North York Moors.
The lady, who was from the York area was completing a day's walk when she lost her way in the dense woodland in the failing light.
As the search was being planned the lady was located by team members in one of our Landrovers who were making an initial search of the larger tracks in the area.
She was taken to Swainby and reunited with her car and the Team stood down.
Team members were active for about 30 minutes in this incident.
Back to Incidents