INCIDENT 49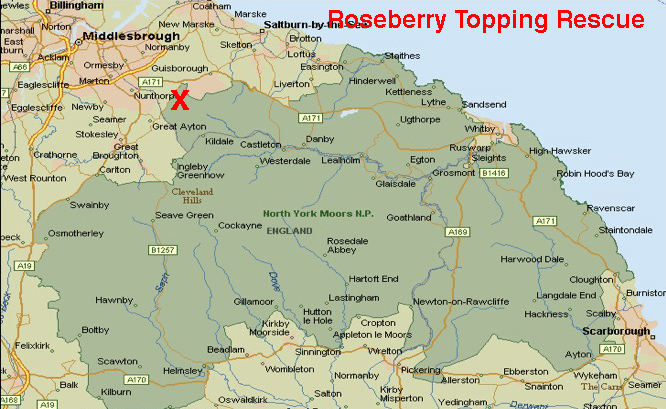 Incident 49 Rescue Roseberry Topping
October 22, 2017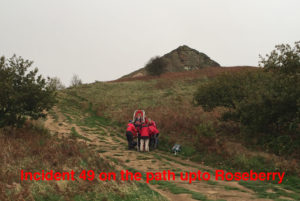 Monday October 16th 14:30hrs.
A 81 year old gentleman from Thornaby had fallen on the path near the top of Roseberry Topping and sustained cuts to his head. He was treated at the scene by a couple of passing nurses and a Yorkshire Ambulance Service paramedic. The incident was quite near to incident 48 and we were getting quite good at driving across the hillside to the area.
We carried the injured man to one of our land rovers before we drove him to meet with an ambulance waiting at the nearby farm.
18 team members were involved for 2 hours.
Back to Incidents