INCIDENT 40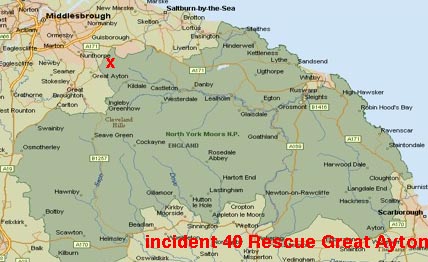 Incident 40 Rescue Great Ayton
August 29, 2017
Monday August 28th 1730hrs.
We were asked by YAS to assist with a fallen cyclist on one of the lanes above Great Ayton. A Team member met up with the ambulance crews as he responded to the callout and sorted access to the incident site out for the crew. A 16 year old Middlesbrough youth had taken a tumble whilst cycling in the disused quarry outside the village. He was sorted out by the three ambulance personnel in attendance and we were quickly able to stand down.
Three members were involved for 15 minutes.
Back to Incidents