INCIDENT 29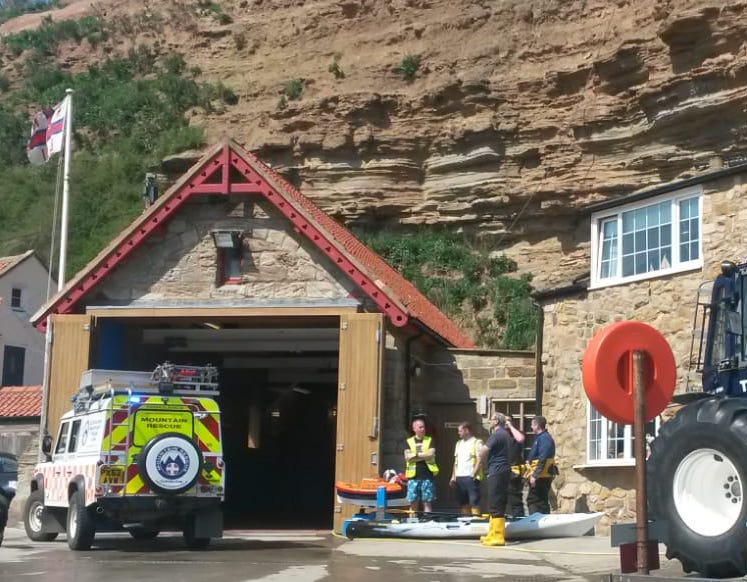 Incident 28 Staithes
May 17, 2018
Sunday 6th May 2018: 1130
Whilst we were on our annual Whale Bones fundraising walk from Whitby to Marske we were asked to assist the lifeboat crew from Staithes with a Kayaker who they had rescued from the sea. Our to the traffic congestion an ambulance crew couldn't reach the lifeboat station so we used our landrover to initially transport ambulance paramedics from the main road to the foreshore at Staithes and then evacuate them and the casualty back to their ambulance.
The incident involve two team members for 30 minutes.
Back to Incidents