INCIDENT 27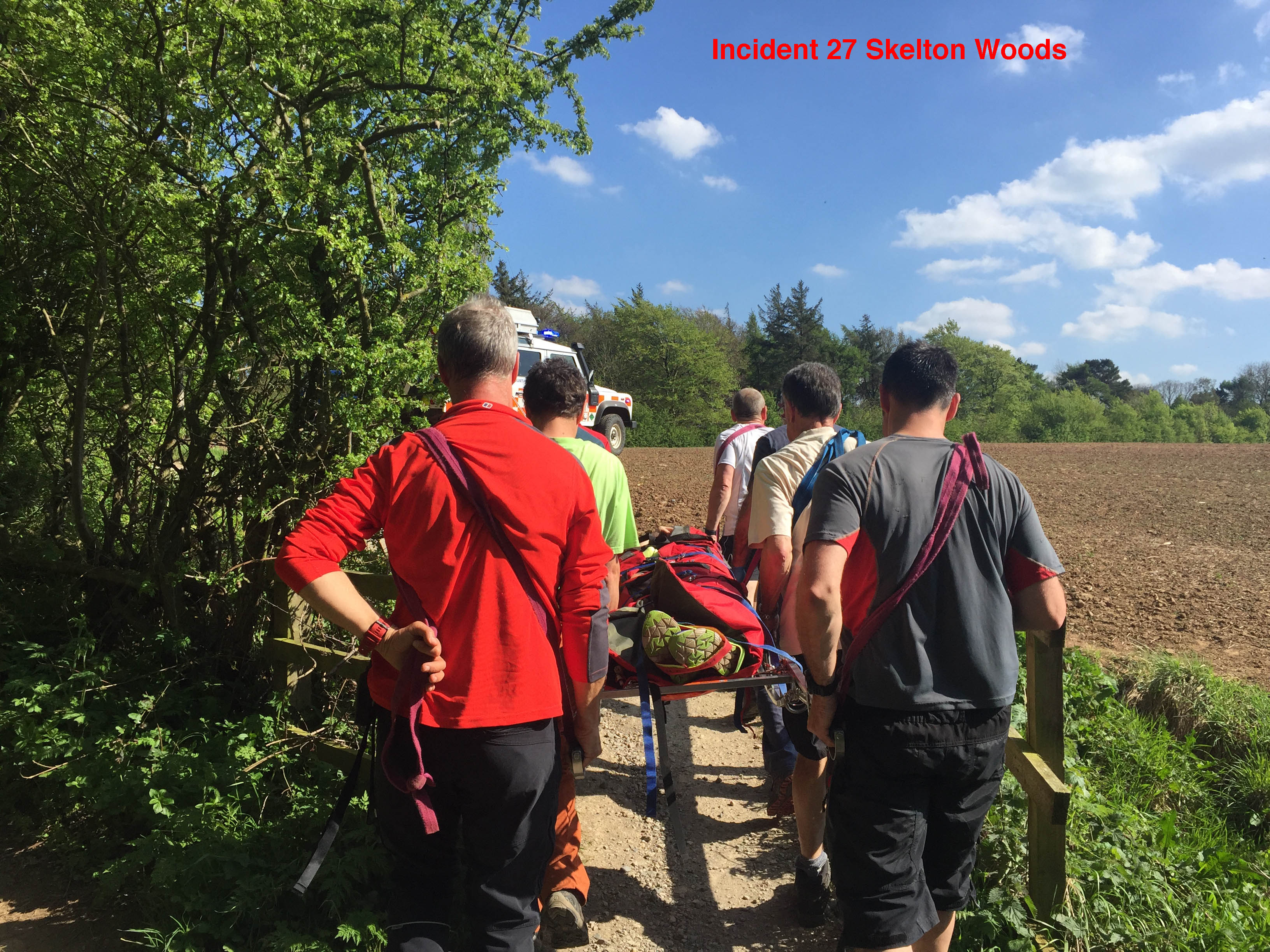 Incident 27 Rescue Skelton Woods
May 17, 2018
Saturday April 27th 14:20hrs
We were called by the ambulance service to assist with a mountain biker who had crashed in the woods between Skelton and Saltburn.
The casualty, a 17 year old young lady from Cumbria, had apparently gone over the handle bars of her bike and ended up a few metres down a steep embankment.
We assisted the ambulance service in administrating first aid before using ropes and a mountain rescue stretcher to lift the casualty back unto the pathway and then carrying her 400m or so to the ambulance waiting by the nearest road.
The incident lasted nearly 2 hours and involved 16 of us.
Back to Incidents