INCIDENT 21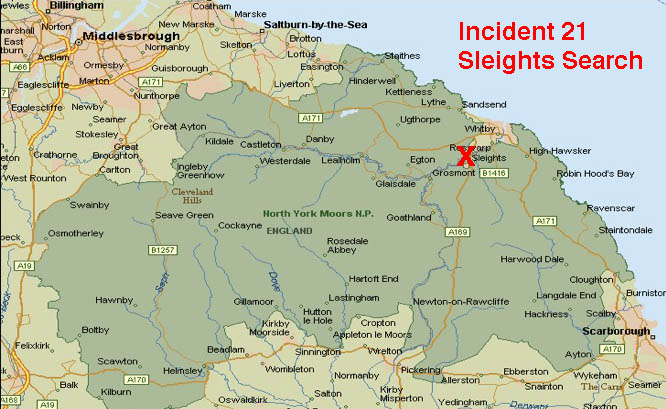 Incident 21 Search Sleights
May 1, 2018
Monday 23rd April 0915hrs.
We were asked by Scarborough and Ryedale MRT to assist with a search for a missing 60 year old male who had not been seen for 24 hours and who was in a depressed state. SRMRT had been searching through the night for him and were continuing the search the next day with the assistance of personnel from Cleveland Team and RAF Leeming MRT.
The search was called off when one of the search parties found a body in woods.
Six team members assisted for four hours.
Back to Incidents