INCIDENT 12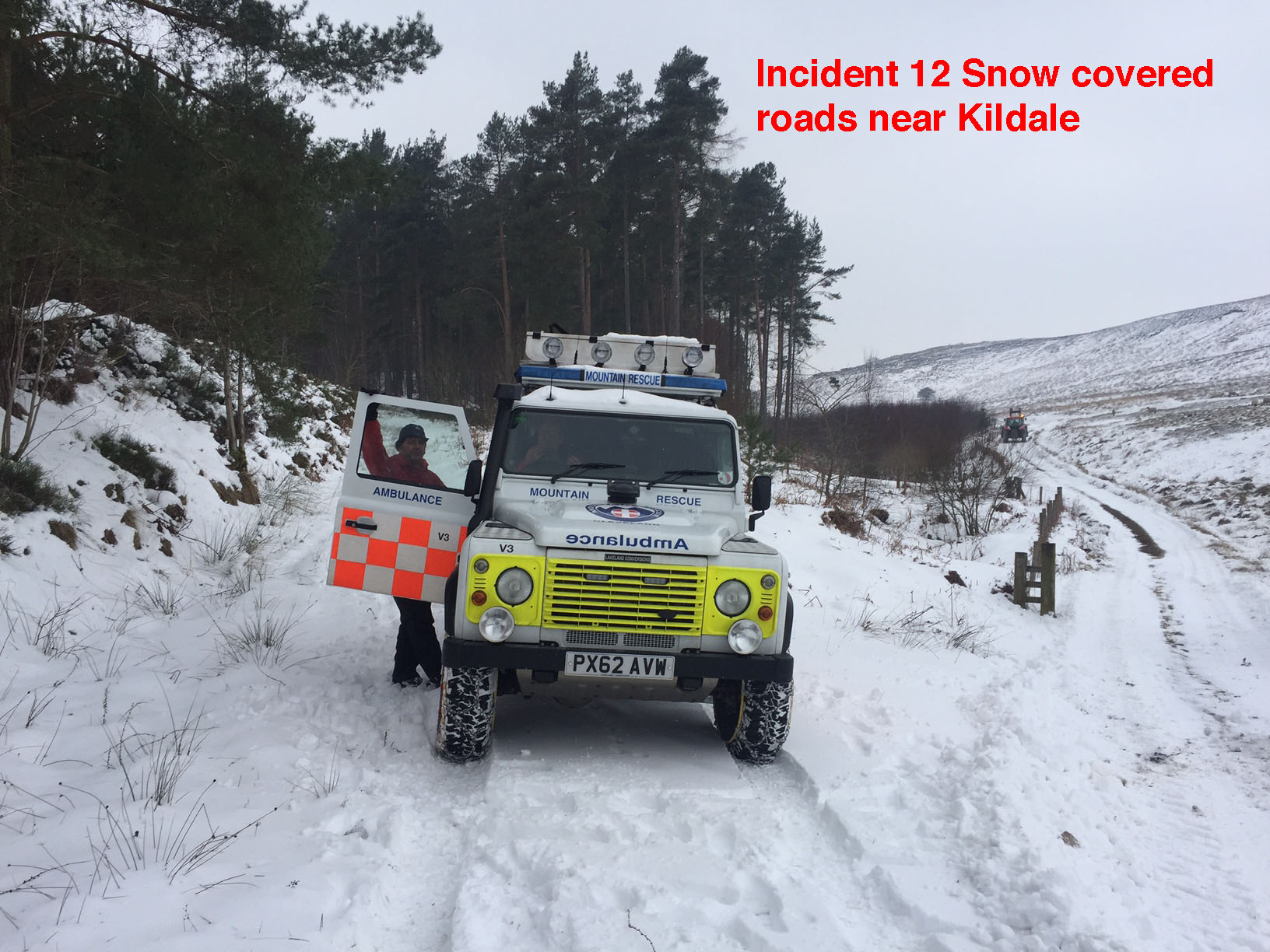 Incident 12 Police Welfare Assist. Kildale
March 20, 2018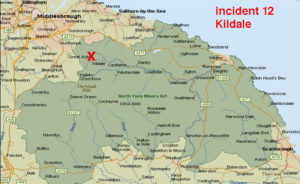 Saturday March 3rd 11:45hrs.
We were contacted by North Yorkshire Police and asked if we could reach a couple who had been cut off in their remote cottage by the snow. We deployed in our Landrover ambulances to reach the cottage across the snow covered moorland roads which had been impassable to normal vehicles for a number of days. After a 6 or 7 mile journey we located the cottage and made sure that the occupants were ok.In actual fact, as we were on scene the road was reopened by the council in snow ploughs and JCBs who had managed to dig their way through the 6 foot snow drifts at Gribdale.
After around two hours the Team stood down. 22 team members confirmed their availability for this incident and were rendezvousing at Kildale before the stand down was broadcast.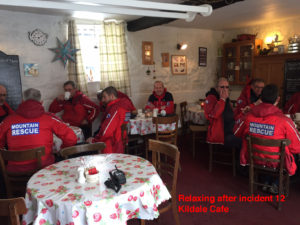 Back to Incidents