Sunday 6th December 2020
At 1239 hours we received a request to rescue a dog that had become stuck on a crag near to the disused Mount Snever Observatory, approximately two miles south-east of Sutton Bank. The dog was reportedly 10-15 feet from the top and the owner was at that time unable to reach it.
Two Team Land Rovers and a number of our volunteer members, some of them skilled in 'technical' rope rescues were deployed.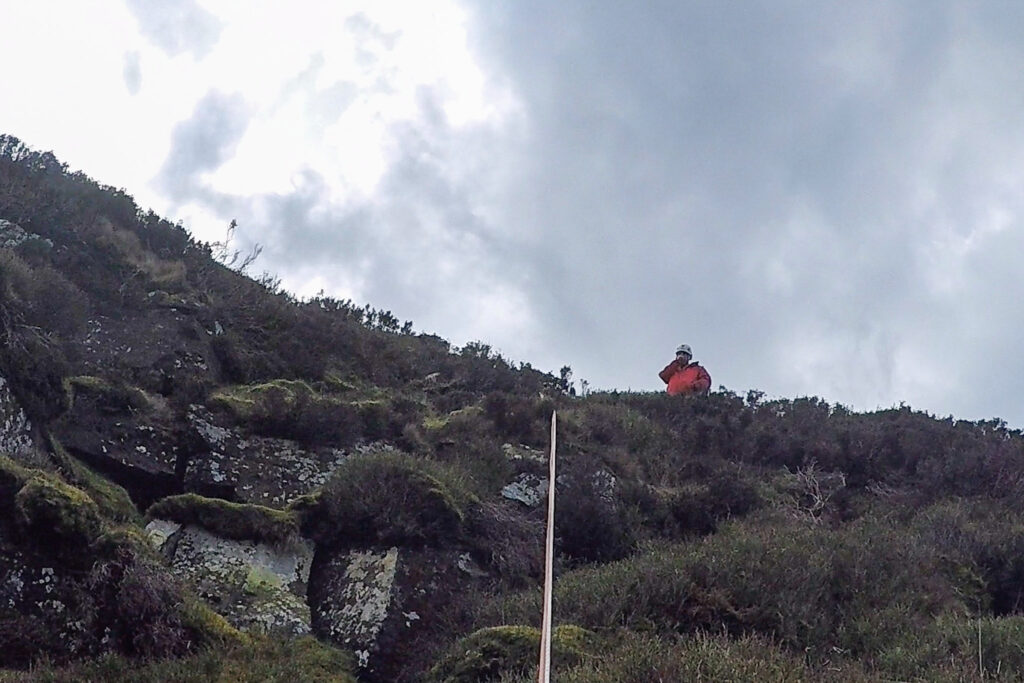 (Library photo – technical training)
However, at 1316 hours we were advised that the dog had been recovered safe and well by the owner's walking group with assistance from a passer-by so we were able to stand-down.
Ten members were en route at the time of the stand-down (with more on standby if needed) together with two others co-ordinating our response remotely. The incident lasted just under three-quarters of an hour.