INCIDENT 28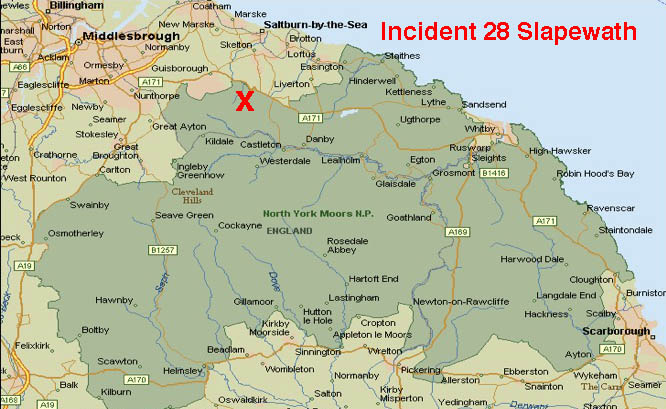 Callout 28 Rescue Slapewath
September 5, 2019
Sunday June 23rd 1300hrs.
A 49 year old mountain biker from Middlesbrough had lost control of her bike and fallen heavily whilst on a ride with her husband on a moorland track in the Birk Brow area near Guisborough.
The team deployed its two Landrover ambulances into the area and managed to locate the casualty on a track about two kilometres from the nearest road. The injured lady was treated at the scene and stabilised by paramedics from the North East Ambulance Service and one of our team doctors along with team personnel.
Due to the remote location and the seriousness of the lady's injuries we asked for the assistance of the Great North Air Ambulance Service to evacuate her to hospital. Their helicopter was only able to land around 200 metres from the incident site so members of the team were employed to carry the injured lady to the aircraft on a specialised mountain rescue stretcher.
19 team members were involved in the incident that lasted around two hours.
Back to Incidents