SATURDAY 24TH APRIL 2021
This call-out came at 1336 hours with a request from the North East Ambulance Service to assist them with a teenager who had been injured as a result of falling from a tree in woodlands near to Westlands Academy in Thornaby.
Team members were contacted and upon arrival met up with the ambulance crew who were treating the male casualty for a shoulder injury and potentially other injuries. He was very close to a tree stump, so moving him without aggravating his injury or pain was awkward. Team members had to lift him carefully onto one of our specialist stretchers on which he was secured within a vacuum mattress. He was then carried for approximately 150-metres along a woodland path, up a short but steep bank and then onto the waiting ambulance. We wish him with his recovery.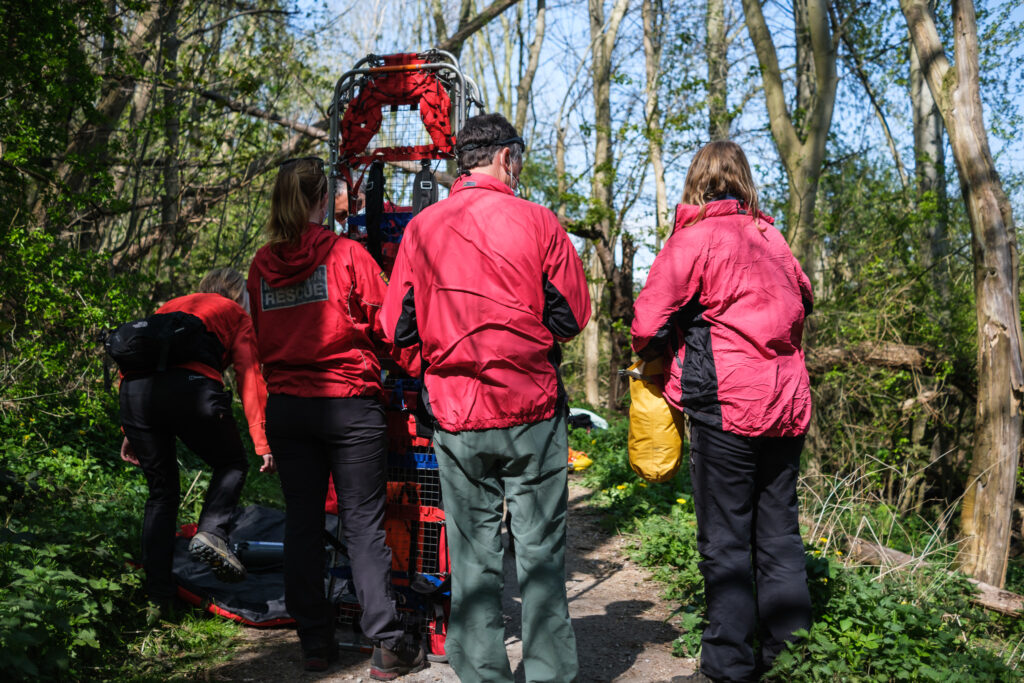 Twenty-five Team members either attended or were available if needed but not all were required, with one other person co-ordinating our response. The incident lasted approximately 1.25 hours plus return travel time and decontamination of the equipment back at Base.