SUNDAY 29TH AUGUST 2021 (1043 HOURS)
The Team has now had it's 50th call-out of the year and combined with another 26 incidents that have been dealt with it's been a busy year so far. In fact, call-outs are up by more than a third compared to the same point in each of 2019 and 2020.
We were contacted by the Yorkshire Ambulance Service with a report of a woman who was potentially unconscious after having fallen from a horse, approximately 3-miles north of Rievaulx Abbey. An air ambulance was also deployed.
Two Team Land Rovers and a number of our members were dispatched to the area but as the first of them arrived the female casualty was just about to be loaded into the YAS ambulance which had managed to get relatively close to the scene. She was then transported to hospital for further checks and treatment for her potential injuries. We wish her well in her recovery.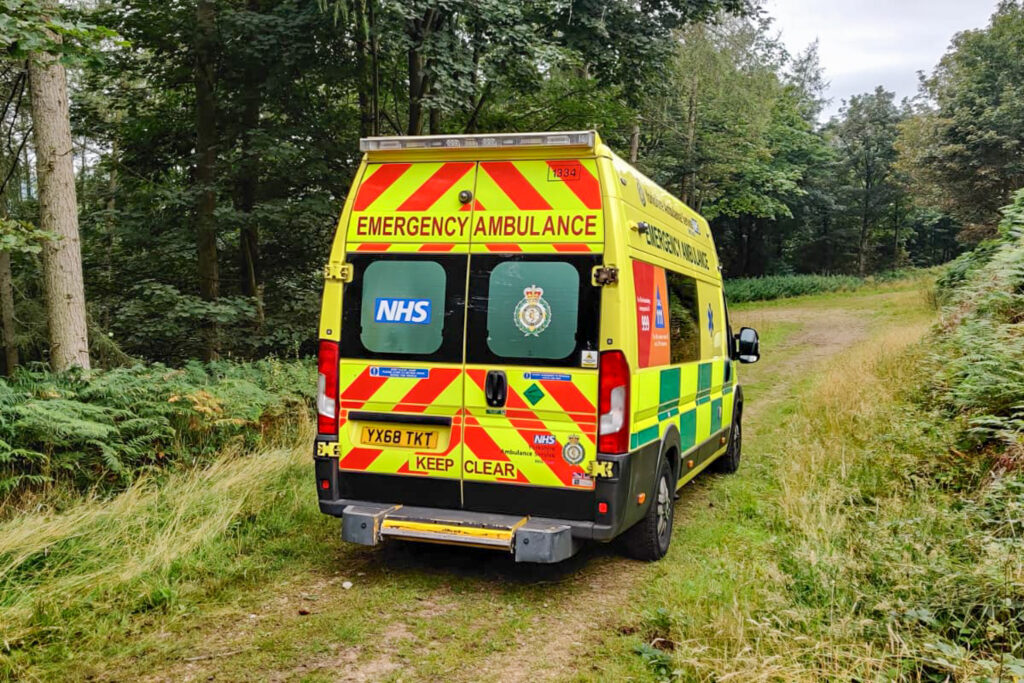 Therefore, we were soon able to stand-down and return to our Base and homes. Five Team members had reached the scene with another 11 en route and a further one remotely co-ordinating our response with the ambulance service. The incident lasted approximately 45-minutes plus return travel time.