SATURDAY 29TH APRIL 2023
During the afternoon, for the second time in the space of 24-hours, the Team deployed at the request of the North East Ambulance Service. This time to assist a NEAS crew dealing with a woman who had sustained injuries after a fall whilst walking near Coatham Marsh, north of Redcar. Four members were sent from our Base in a Team Land Rover and, as usual, others made their own way to the scene in their own vehicles. 
The casualty was treated by a NEAS paramedic and we then carried her on a mountain rescue for approximately 500-metres to a waiting ambulance for onward treatment at hospital. This was actually the first time that the Team had used our new 'stretcher wheel' operationally, after training with it over the winter period. The wheel helps to provide a smoother experience for casualties and eases the physical strain on Team members especially over long distances.
We wish the casualty well for her recovery. Twenty-one Team members were deployed (although some were stood-down whilst on their way) for approximately 1.5-hours.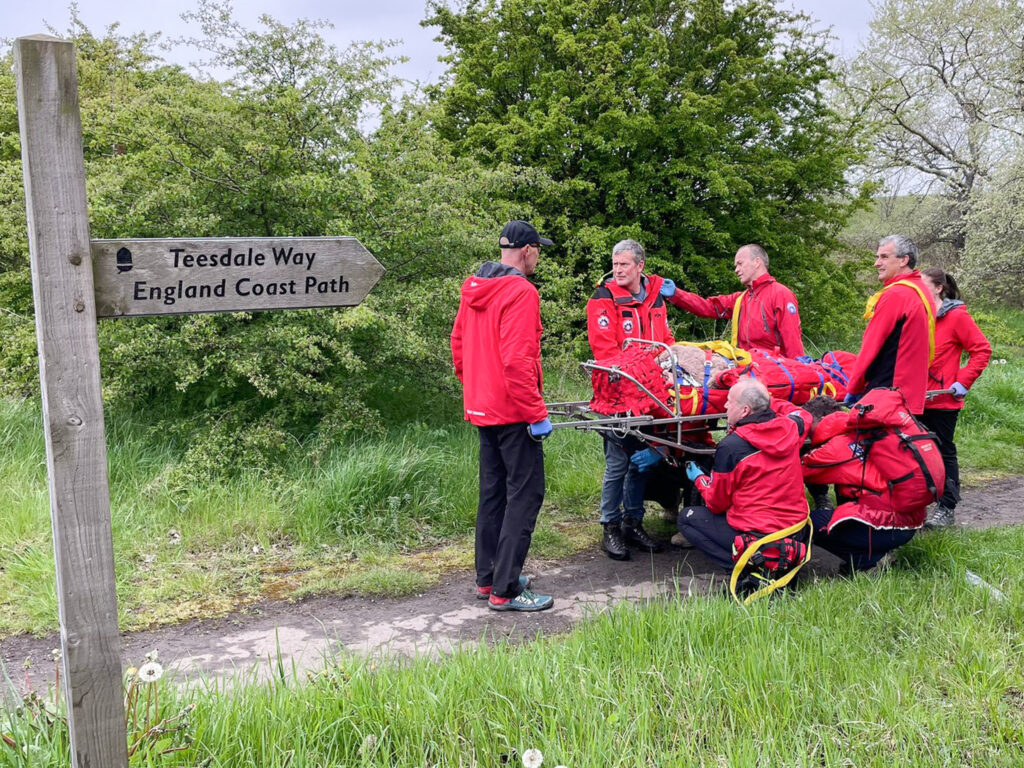 ---
It will be another busy day tomorrow for a number of Team members as we will be supporting 125 walkers and runners as they undertake our annual Whalebones Walk from Whitby to Marske. They will cover a distance of 22-miles to raise funds for the the Team so that we can continue to support those in need as exampled by this weekend's call-outs.