FRIDAY 29TH APRIL 2022 (1152 HOURS)
We were contacted at midday by the North East Ambulance Service (NEAS) requesting our assistance near to Loftus. One of their crews was en route to a report of a woman who had sustained a knee injury after falling whilst walking in Loftus Wood, approximately 1-Km south of the town. A Cleveland MRT Land Rover containing four Team members was sent from our Base with other members making their own way to the area where they met up with the ambulance.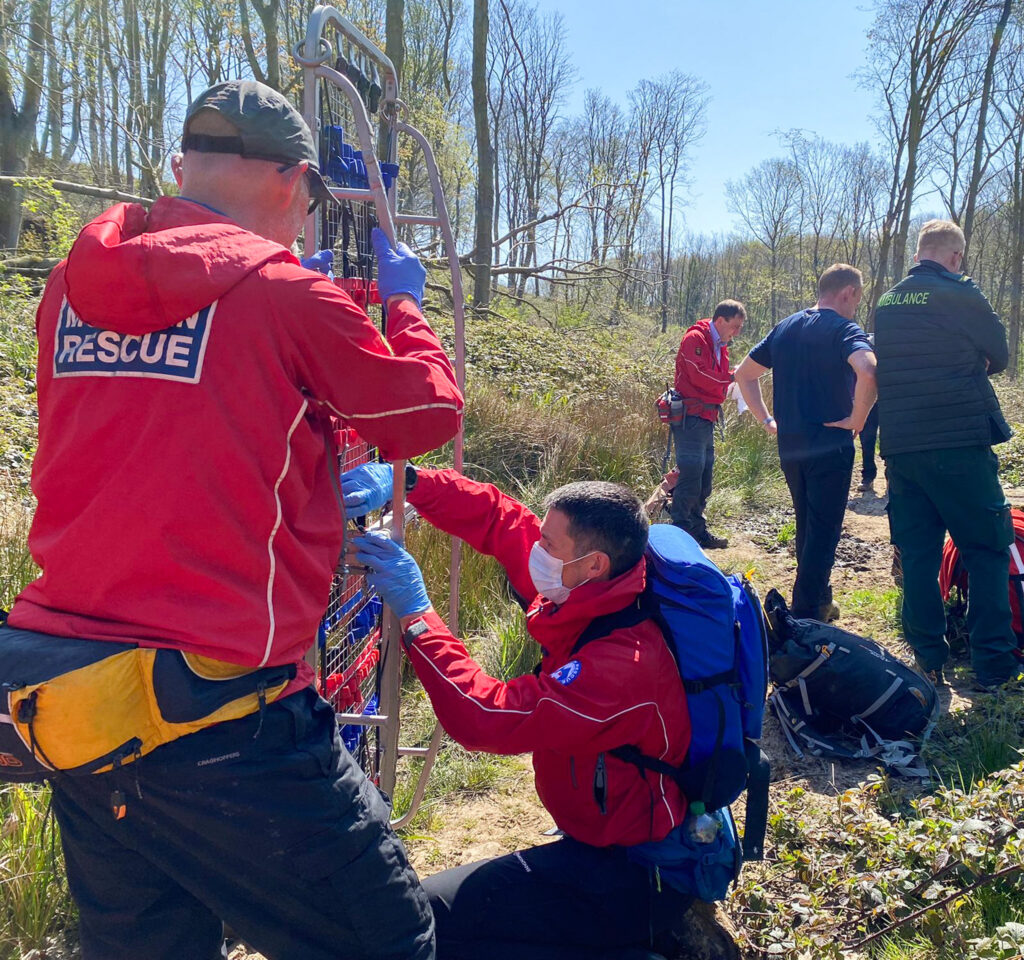 After assisting the NEAS crew we carried the casualty on a rescue stretcher from the woods and across an area of farmland for approximately 700-metres, with muddy conditions underfoot making for hard going at times. On arrival at a nearby farm the casualty was transferred to the ambulance and taken to James Cook University Hospital for treatment. We wish her well for a speedy recovery.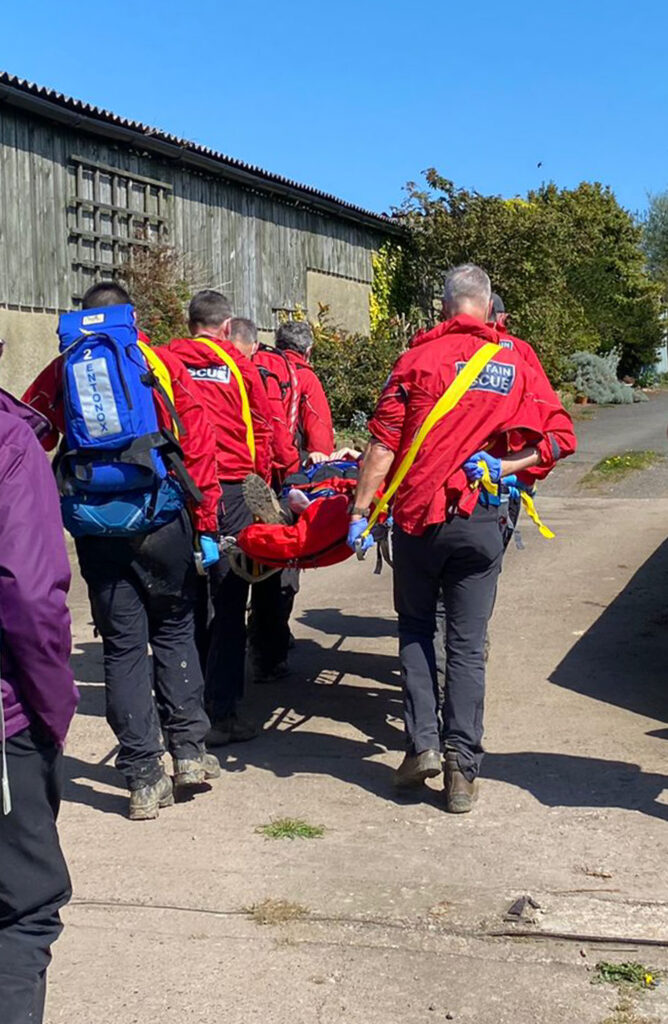 Many thanks to all at Holywell farm for accommodating our vehicle and the ambulance and for access across their land.
Thirteen Team Members were involved plus one other coordinating the response from home. The call-out lasted approximately 2.25 hours plus additional travelling time back to Base, homes and work!