Friday 18th December 20200
At 1220 hours we received a request from the North East Ambulance Service (NEAS) to assist one of their ambulance crews and their 'Hazardous Area Response Team' who were attending to a report of a man who had injured his leg after falling some distance down muddy banking alongside the River Leven on the southern outskirts of Ingleby Barwick.
A mountain rescue Land Rover Ambulance containing two Team members was dispatched, whilst other members made their way there in their own vehicles.
Upon our arrival the casualty was already in the process of being recovered by the NEAS personnel on one of their stretchers. Some of our Team members were able to assist at the latter stage, simply helping to lift the casualty over a gate but other than that we were no longer required. Those Team members present and others en route were stood-down and were able to return home and/or to work.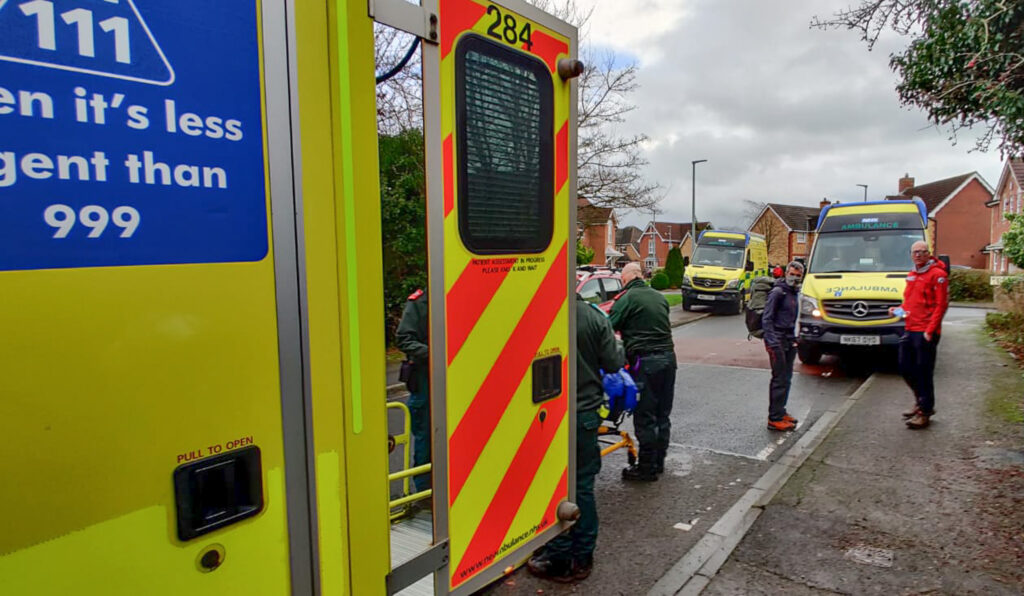 Eighteen Team members were either at the scene or en route at the time of the stand-down plus one co-ordinating our response remotely. The incident lasted 35-minutes plus time to return to Base, work and homes. We wish the gentleman a speedy recovery from his injuries.