SATURDAY 18TH MARCH 2023 (1441 HOURS)
We were contacted by the Yorkshire Ambulance Service regarding a report of an off-road motorcyclist who had sustained potential back injuries after falling from his motorcycle near Oldstead, to the west of Byland Abbey. As a number of Team members were already deployed on an event in the Knayton area some of them were sent in two Team Land Rovers. Another one made his way there separately and soon made contact with the crew of a Yorkshire Air Ambulance helicopter that had landed on a hillside close to the casualty.
Upon the arrival of the first Land Rover crew it was merely a case of carrying the casualty to the helicopter as he had already received treatment from the paramedics and was on their stretcher. He was then flown to hospital for treatment; we wish him well for his recovery. Twelve team members including one co-ordinating our response from the Knayton event were involved for approximately 1-hour before resuming duties on the event.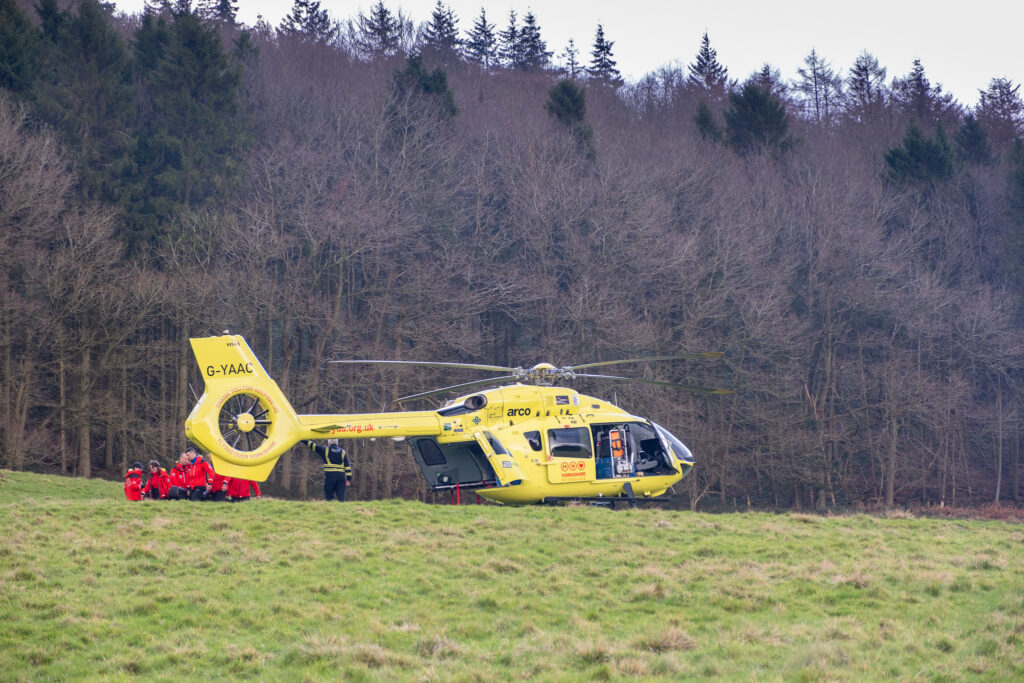 ---