Our Blue Light

The charity Our Blue Light is working hard to shine a spotlight on the Blue Light Programme. This is an initiative sponsored by the Cabinet Office and delivered by the mental health charity Mind on behalf of members of the emergency services in England and Wales.
The Blue Light Programme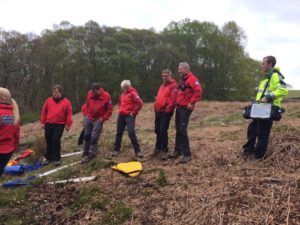 The Blue Light Programme aims to provide mental health support to those emergency staff and volunteers from police, ambulance, fire and search & rescue (SAR) services across England and Wales.
Developed in consultation with individuals from across the services, we have created a range of resources tailored to each service, designed to support the mental health of volunteers, staff, employers and groups. 
Blue Light Pledge
Mind is asking individual units such as fire or ambulance stations and Mountain Rescue Teams to sign up as a way of fighting stigma and make positive changes to improve mental health in the workplace. Signatories will:
commit to the Blue Light Time to Change pledge
develop a pledge action plan
participate in peer network events

 We need more search and rescue Champions
If you become a Blue Light Champion you will raise awareness of mental health in your team and help to change the way we all think and act when it comes to mental health in the emergency services. How you do this is completely up to you, and we encourage you to get creative!
Being a Champion in your search and rescue team doesn't have to take up a lot of time - you can give as much time as you have. Every activity, no matter how big or small, contributes to the central goal of challenging mental health stigma and making it ok to talk.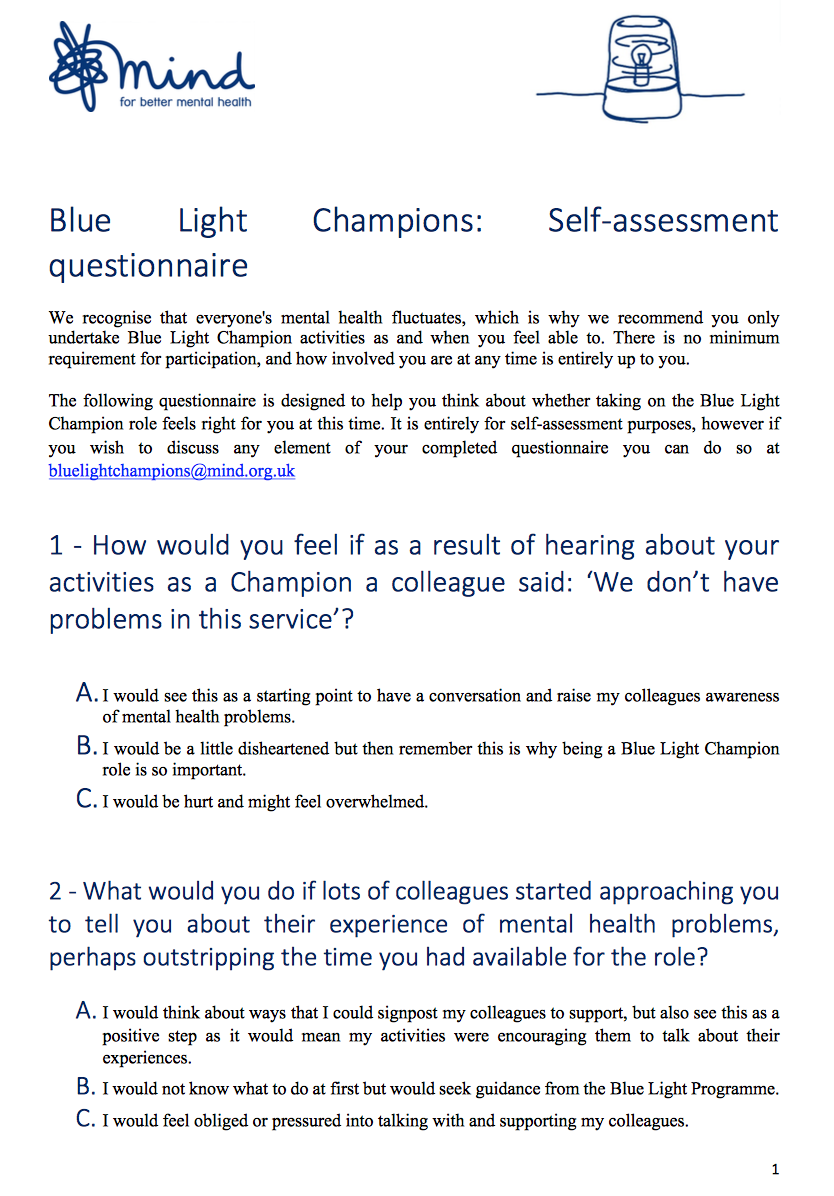 Take a look at our questionnaire to help you decide if you could be a Blue Light Champion or  Register as a Blue Light Champion