The Cleveland Tops & Bones Virtual Survival
This year the Team's three biggest fundraising events - the Cleveland Survival, the Whalebones Walk and the 4-Tops Challenge - have all been cancelled - we probably don't need to say why! That's a loss to the charity in the region of £12-15,000.
Although some of that loss has been covered by entrants who have very kindly donated their entry fees from those cancelled events and by some people who raised funds in different ways we have still suffered a significant loss of funding. Thanks to funding grants our winter running costs have been covered but we now need to start raising money in anticipation of significant costs in 2021, with no prospect of an early return to traditional fundraising methods.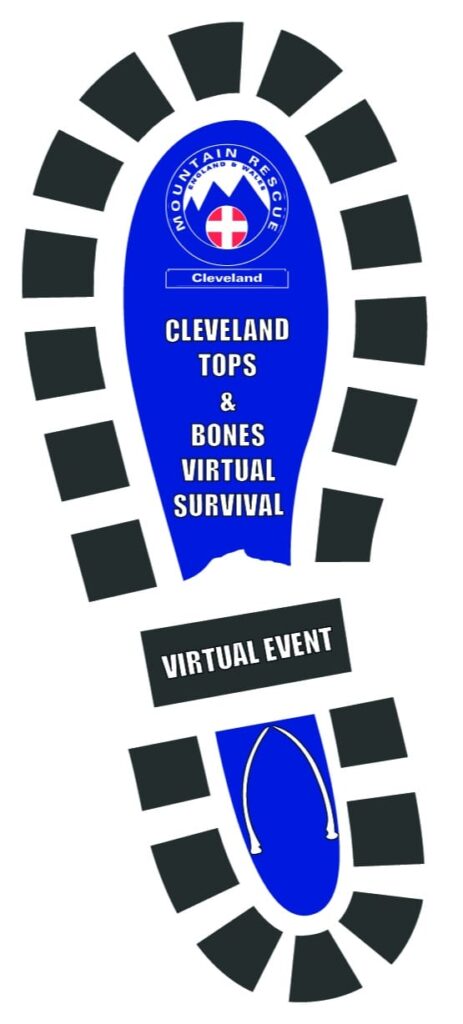 The 'Cleveland Tops and Bones Virtual Survival 2020' combines the spirit of those three lost events into one single virtual event giving you the opportunity to take part in whatever way you want. You can choose to run, walk, cycle or come up with your own activity (not necessarily outdoors or physical) to raise funds for the Team. Be it for a few hours or spread across a number of days or even just a few minutes. All we ask is that you endeavour to raise money for the Team in one of the following ways:
Simply decide what you like to do and then add your 'event' to our Just Giving campaign (or if you prefer, simply make a donation via that page without organising an event).
Download a sponsorship form here
Download a promotional poster here
Please ensure that your event complies fully with any Government restrictions and guidelines in force at the time.
This virtual event is open now and will run until 30th November 2020 (any funds raised to be received by 31st December 2020 please).
We are looking into the feasibility of producing some sort of commemorative event item - to be available for purchase after the event. This is dependent upon demand; further details to be published later.