What a fantastic day ….
Many thanks to all the staff at 'The Huntsman' Pub in Enfield Close Guisborough who hosted a new CMRT fundraising event the 'The Huntsman 4 Top Challenge'.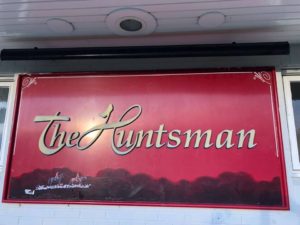 Two of our team members came up with the inspiration whilst enjoying a 'refreshment' at their local, very quickly The Huntsman team were on board and the detailed planning started…… which promptly needed several more visits to develop things, any excuse, such dedication!
The event comprises two challenges – a 6 mile walk to Roseberry Topping and back and a 12 mile circular route taking in Highcliffe Nab, Captain Cooks Monument, Little Roseberry and Roseberry Topping.
Around 200 people have taken on the challenge including families and dog walkers, with the pace led by a number of energetic runners.
'The Huntsman' Pub became the start and finishing point, hosting registration on the day. Breakfast buns were available to help fuel the walkers at the start with a drink and buffet provided by them at the end to reward everyone's efforts.
Many thank also to Sainsbury's Stores at Morgan Drive and Enfield Chase and those who voted on line and in store to make CMRT their nominated Charity Partners. Sainsbury's provided the breakfast buns and welcome water and bananas along the route along with a hamper raffled on the day. Staff members also took on the challenge and Sainsbury's shopping baskets appeared along with staff and CMRT team members at each of the key event points.
All funds raised go towards supporting the CMRT charity and its volunteers who provide Search and Rescue services to walkers, bikers, horse riders and everyone who enjoys the great North York Moors area. The charity needs to raise around £30k each year to fund our ongoing activities, equipment and training needs.
CMRT wish to thank everyone at 'The Huntsman' pub and all the staff and management at Sainsbury's Guisborough for all your help and support.
Well done and thanks to all the team members and supporters involved in planning, organising and attending / marshalling. But especially thanks to all the members of the public who took part, we hope you've all had a memorable day and we hope to see you again next year!
Gallery